Type 2 diabetes is a kind of metabolic disorder that causes sugar levels to rise in the blood in the form of glucose. The main reason behind sorting out the factors in order to find the best kind of type 2 diabetes treatment is to safely keep the glucose level in blood within a normal range.
Before Finding The Treatment For Type 2 Diabetes Need To Know How It Happens
Insulin filters out the excess amount of sugar from the blood and stores it in the form of glycogen in the liver and the muscles. Sugar is very very dangerous to the lining of the arteries, it will start to corrode, oxidize or damage the arteries. When someone consumes a lot of carbohydrates in a frequent manner, a huge amount of insulin gets released from the pancreas. Another thing is, high levels of insulin are also very toxic to the body as well.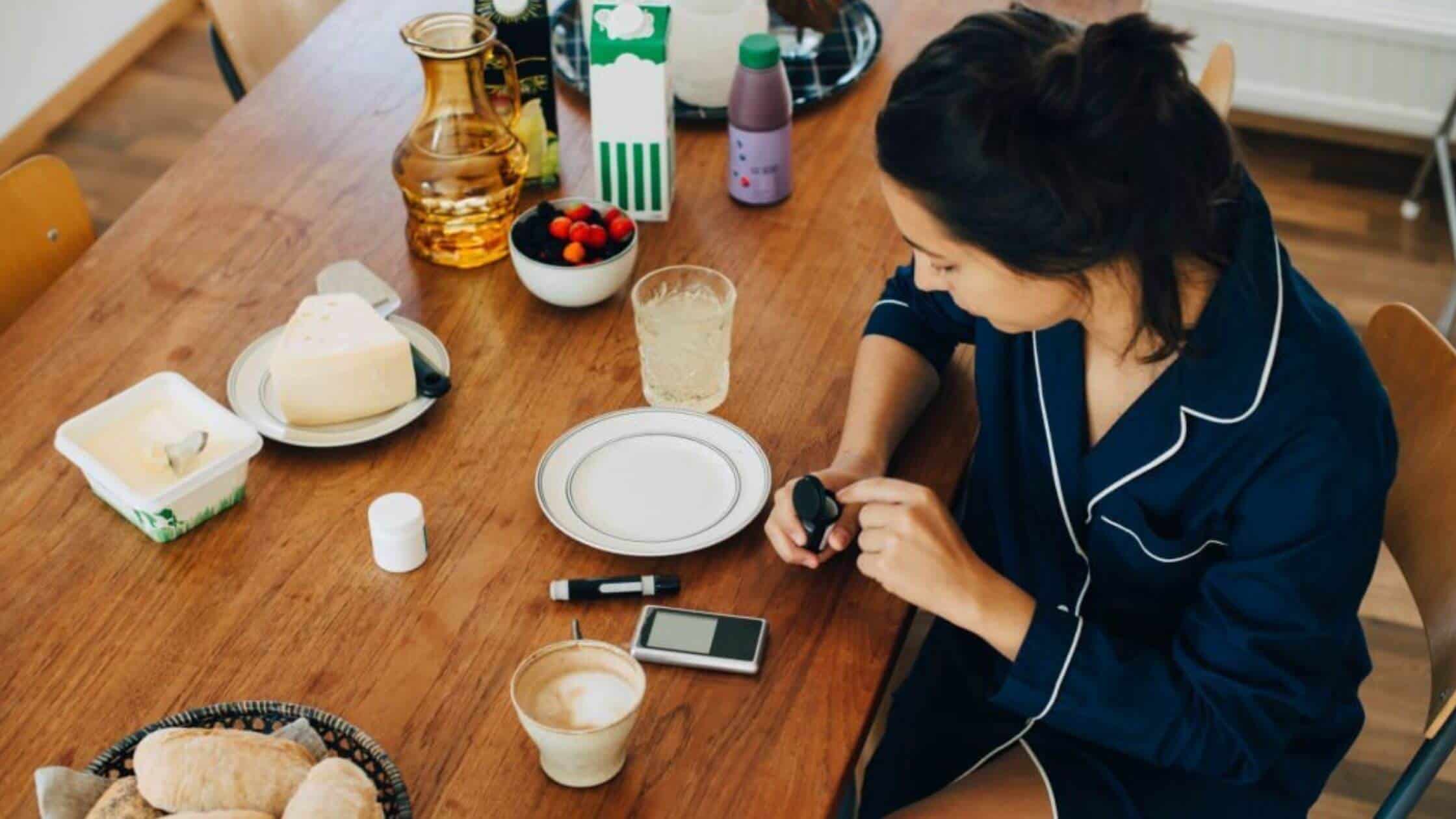 So the body starts to reduce the insulin by creating a resistance which is called insulin resistance. Problem is, your body still has to keep the sugar level in check, so it turns up the dial and produces more and more insulin to penetrate through this resistance to keep the sugar level normal. After a certain period of time, the pancreas can no longer pump out that much insulin. This is when type 2 diabetes comes into effect.
Symptoms And Indications
If you have insulin resistance, here are some of the symptoms –
Frequent urination, even at night – Are you getting up several times at the night in order to urinate? If you are, go see a doctor immediately. Change your diet, and you would notice this symptom improving within a few days. 
Memory problems – Human brain is dependent on glucose. When you starve the neurons, you start becoming forgetful which is the start of dementia. Once you cut out the carbs, you will be running your body on ketone and keep feeding your brain.
Always hungry – You cannot go a long period of time without getting hungry. You face a constant craving for carbs. Drink enough water and a protein-based diet to fill your tummy for longer.
Tingling in the feet – If you feel a burning sensation in the feet or the hands, it means that your blood sugars are destroying the vascular system, especially the capillaries to the nerves in your feet. This is called peripheral neuropathy. Simply get off the high-carb diet and stop eating so frequently.
Inflammation – Sugar is very oxidative and it creates a lot of inflammation. This gets even worse when a patient suffering from type 2 diabetes consumes foods rich in omega-6 fatty acids, like soy oil, corn oil, cottonseed, canola oil, etc. Monosodium glutamate is another culprit, it is usually found in fast foods. These are very highly inflammatory that can also push you over the edge as well. 
Important Factors To Consider
👉An improved diet and regular exercises are important factors for type 2 diabetes management. Healthy diet and body movements in unison can often manage to return blood glucose levels to normal if it occurs early. Exercise decreases the tension in the muscles and makes it easier for the glucose to get into the cells from the bloodstream. The benefits of exercise can be observed even if there is no weight loss associated with it. If a balanced diet and daily exercise fail to reduce the glucose level in the blood adequately, then medication is the next step.
👉There are various kinds of oral and injectable medications that can be prescribed to treat diabetes. Patients with type 2 diabetes are most often prescribed Metformin. It minimizes the production of glucose in your liver. Some doctors may even prescribe Sulfonylureas or DPP-4. Inhibitors such as Metformin or Sulfonylureas are inexpensive, yet highly effective. They function by increasing the insulin secretion from the pancreas.
👉In some cases, they may cause hypoglycemia. It occurs when the glucose level in your body drops very low. Again, it is very important for you to recognize the symptoms of hypoglycemia such as dizziness, profuse sweating, palpitations, or weakness before it leads to more dangerous effects like dementia, confusion disorder, or fainting. These inhibitors also slow the movement of bile through your digestive tract, so you feel fuller for a longer period of time. This process improves insulin secretion and may promote weight loss in the long run.
👉Thiazolidinedione is another type of oral antidiabetic agent. It works by making the cells more sensitive and impulsive to insulin and decreasing overall glucose production. It does not cause hypoglycemia but sometimes it causes weight gain. Over time medications become less effective as your body starts to form a resistance against them. Rather than switching from one medication to another, your doctor may combine two different kinds that will work more effectively.
👉If pills alone can not control your blood glucose, maybe it is time to take insulin. Insulin is the most common injectable that is used to cure diabetes. There are two kinds of insulin. One is basal insulin which is long-acting, and another is short-acting or mealtime insulin. A pump is used to deliver the insulin.
👉If you are on meds, you should make a self-management plan with your health care providers, may they be your doctors, dietitian, nutritionist, or certified fitness professionals. Your plan should at least include eating balanced foods and incorporating regular exercises at low-to-moderate intensity into your daily life. Notable dietary interventions specific to type 2 diabetes include reducing sugary foods, starches, and fat.
👉Moreover, try to reduce stress at home and at work to ensure adequate sleep and improve mental health.
Summary
In a nutshell, type 2 diabetes is addressed and treated by a combination of diets, exercises, and medications. A variety of drugs are currently available in the market to treat diabetes. However, self-improvement through lifestyle adjustment plays a very crucial role in treating type 2 diabetes. Make a routine and stick to it.