Can a diabetic eat chocolates?
What are the best chocolates for diabetics?
The beauty of chocolate does not only lie in its taste but also in its health benefits. Yes, that's right! Chocolates are not just meant for your taste palettes. They can contribute to good health in various ways. The beneficial nutrients in chocolates can protect you from heart diseases. They are known to stabilize mood in individuals. Here in this article, we will be discussing the impact of chocolates on diabetes and the best chocolates for diabetics to eat.
Chocolates have also been associated with stress and anxiety relief. But one of the best utilities of chocolate is in its addition to the diet of a diabetic. It has been a decade-old notion that diabetics cannot eat chocolates. This has caused many chocolate lovers to give up on their favorite cravings. But recent studies have come up with game-changing findings.
Studies have revealed that chocolates can continue to be in the diet plan for diabetes. But the only area of caution is the addition of sugar in the making of chocolate-based products and chocolates for diabetes.
Is Chocolate Good for Diabetics?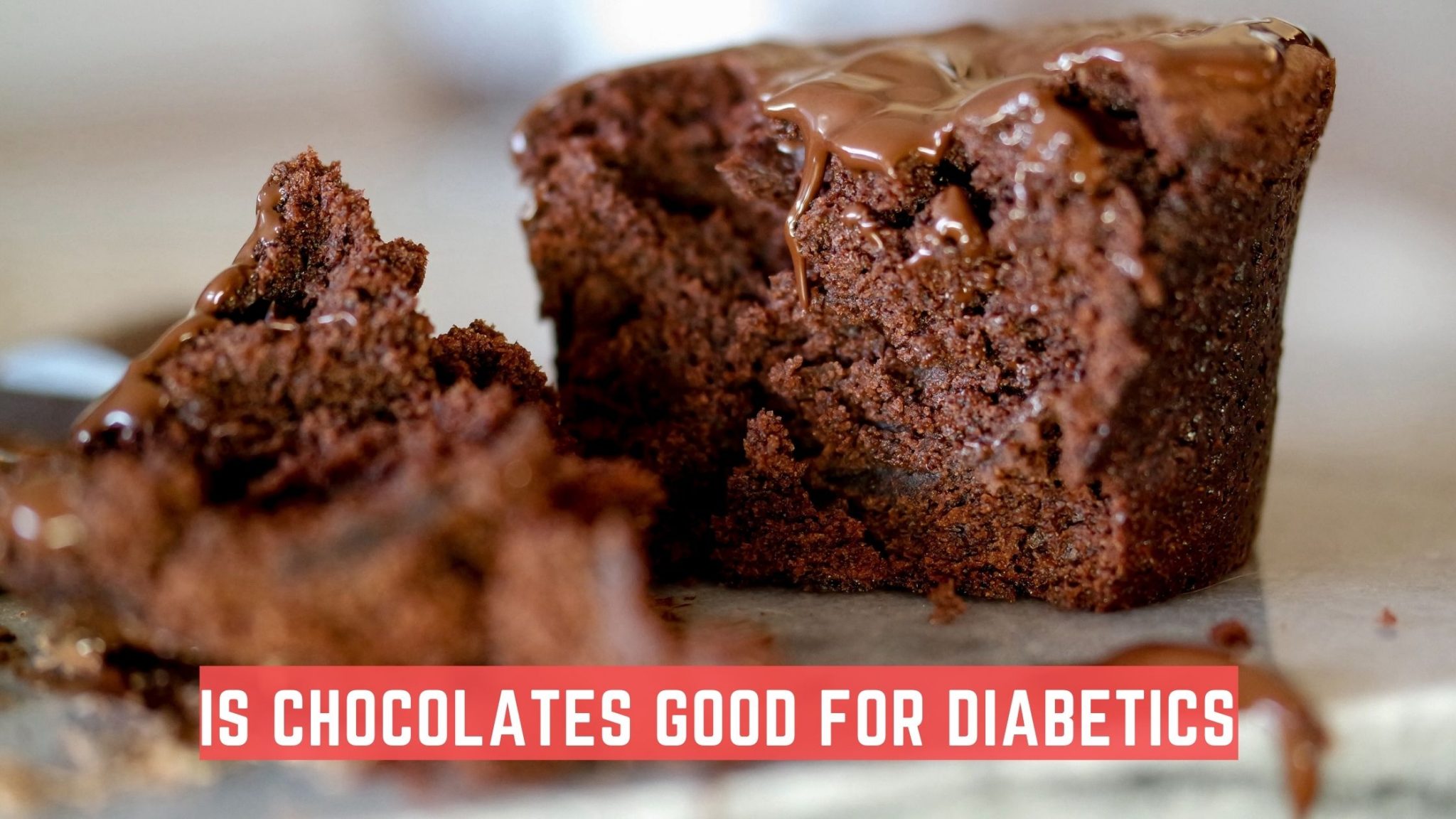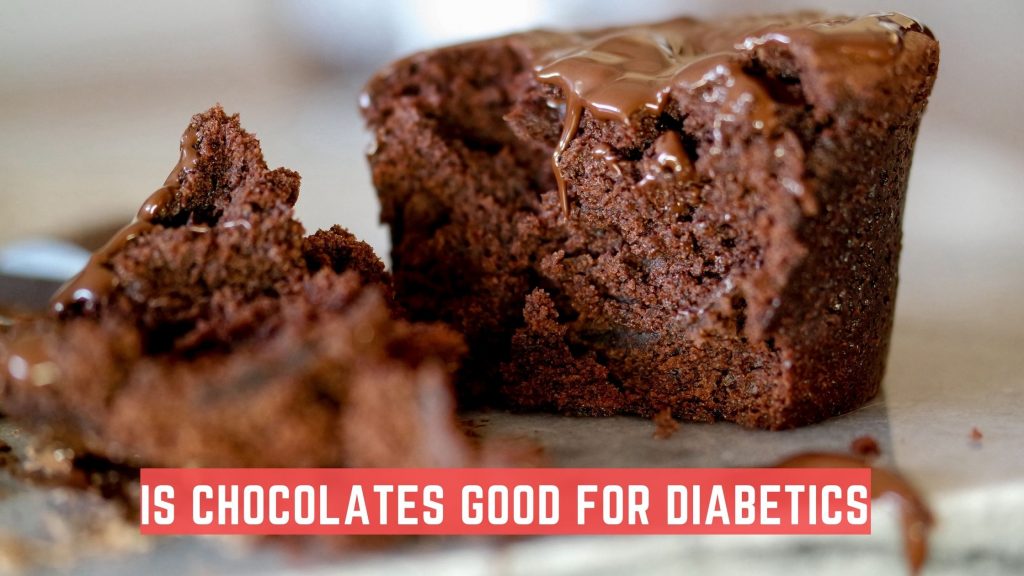 Maintaining sugar intake and carbohydrates is critical for people with diabetes. If sugar intake goes beyond the permissible limit, it can have adverse effects on diabetics. As a result, the first change in diet that happens after the diagnosis is restricting or eliminating sweets from the chart. So, this might come as a blessing for the diabetics that they can keep chocolates in their diet without affecting their health.
There are chocolates that are produced for diabetes, which replace the sugar content in chocolates with sweeteners. These chocolates are made with various nutrients that can fill up the nutrition deficiency of your daily diet. Some of these also keep you fuller for a long time. And this facilitates your weight management program. But besides these unsweetened chocolates, there is one variant of chocolate that works naturally against diabetes. And that is the dark chocolate.
Dark chocolates are usually not preferred by all due to the bitter taste. But they can play an important role in keeping you away from developing diabetes. Polyphenols, which are an essential component of dark chocolates, have antioxidant properties that can protect your body from harmful molecules. Polyphenols help in improving the insulin sensitivity of your body which, in turn, can keep your blood sugar in check.
A study has revealed that the consumption of chocolates at least once a week can reduce your chances of getting diagnosed with diabetes. And you are also less likely than others to become diabetic three to four years later. The same study has found that non-chocolate eaters are twice more likely to become diabetic. So, this will probably come as a relief to the choco lovers.
But can chocolates work after a diagnosis is made? The answer to that question is a Yes. Research studies have found that if people with type 2 diabetes consume 25 grams of dark chocolates a week, they can keep their blood pressure on the lower side.
Chocolates are filled with antioxidants that help the body use insulin in ways that can control blood sugar. In other words, chocolates reduce insulin resistance in your body. And insulin resistance is one of the key causal factors in Type 2 diabetes.
11 Best Chocolates for Diabetics
Here are the best chocolates for diabetics to eat in 2020.
What Are The Different Types Of Chocolates?
The three types of chocolates are:
Milk chocolate: Milk chocolates have a creamy and smooth texture. It gets its mild, velvety taste from a delicate balance of ingredients milk chocolate contains at least twelve percent of milk in the form of milk powder, condensed milk, regular milk, or any combination of those. It also contains sugar and cocoa butter.
Dark chocolate: Dark chocolate is chocolate without any added milk solids and contains ingredients such as cocoa beans, sugar, and emulsifier like soy lecithin to preserve texture and flavorings. It can be found in any chocolate dessert, chocolate chip cookies, and pudding.

White chocolate: White chocolate is made with a blend of sugar, cocoa butter, milk, vanilla, and lecithin. Actually, white chocolates are not chocolates because it does not contain any chocolate solids and does not really taste like chocolate.
How does Chocolate affect your Blood Sugar?
Chocolates are made from a mixture of cocoa butter, sugar, and cocoa liquor. There are three common types of chocolates- dark chocolate, milk chocolate, and white chocolate. Each of these variants has different amounts of the mixture. Though chocolates are commonly associated with an increase in sugar levels, it is not really true.
Read: Best protein powders for diabetics
The glycemic index in chocolates is low, which suggests that they do cause any major increase in your blood sugar level. Although the glycemic index in sugar-sweetened dark chocolate and milk chocolate is higher than in unsweetened chocolate, the amount is still lesser than in the other sweet desserts.
Chocolates have the potential to increase insulin sensitivity in your body. They can also cause your pancreas to release insulin. And both of these factors will help in lowering the blood sugar level in your body which, in turn, will help in fighting off Type 2 diabetes.
Chocolates are also found to lower triglycerides, blood pressure levels, and cholesterol levels. Inflammation, which is also a condition of diabetes, can be lowered with chocolates. Chocolates do have stearic acid, which is saturated fat, but this makes no impact on heart disease. And it means that if you have diabetes and you eat chocolates, you need not worry about developing coronary disease.
How to Pick the Best Chocolate for your Blood Sugar?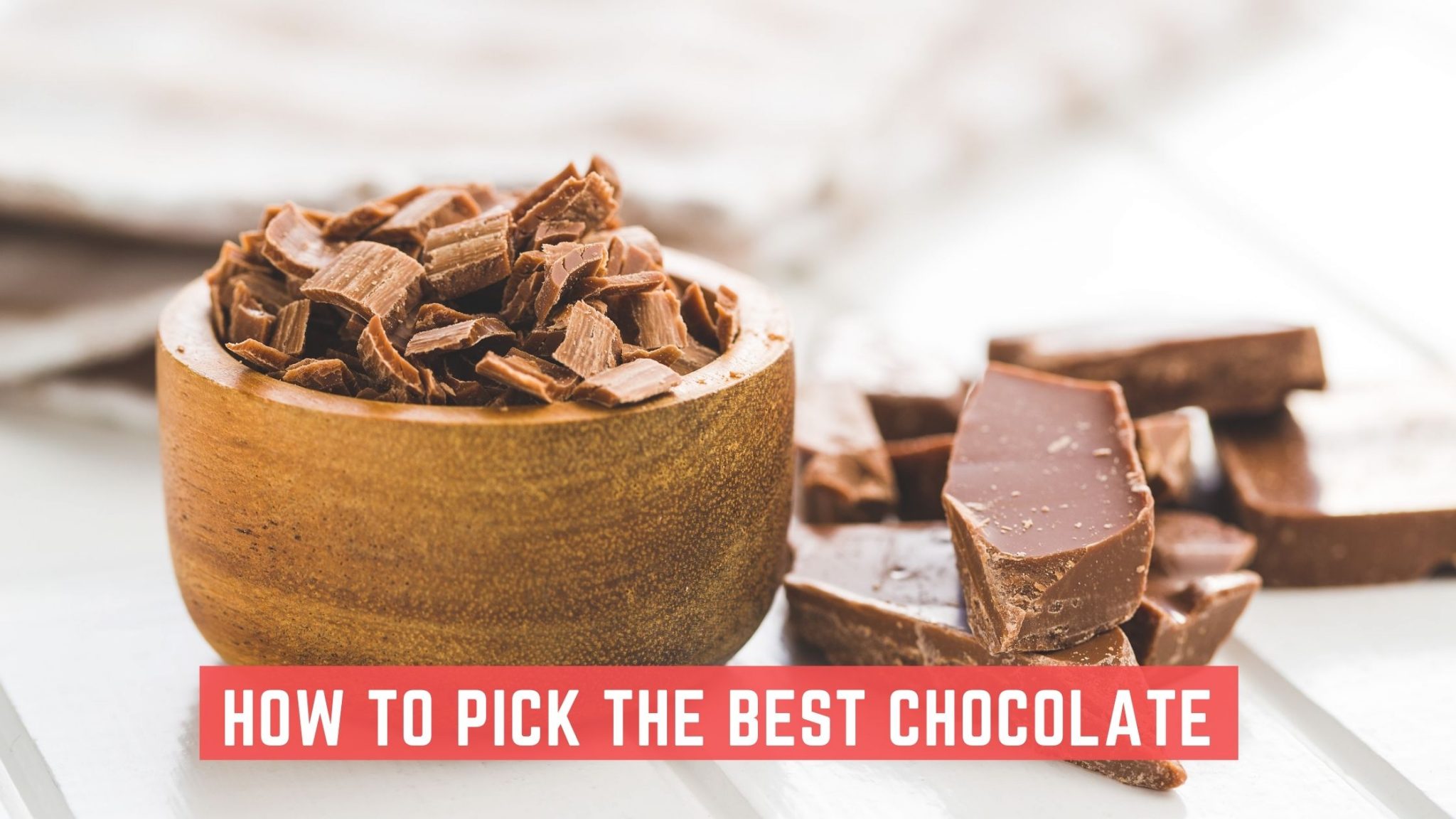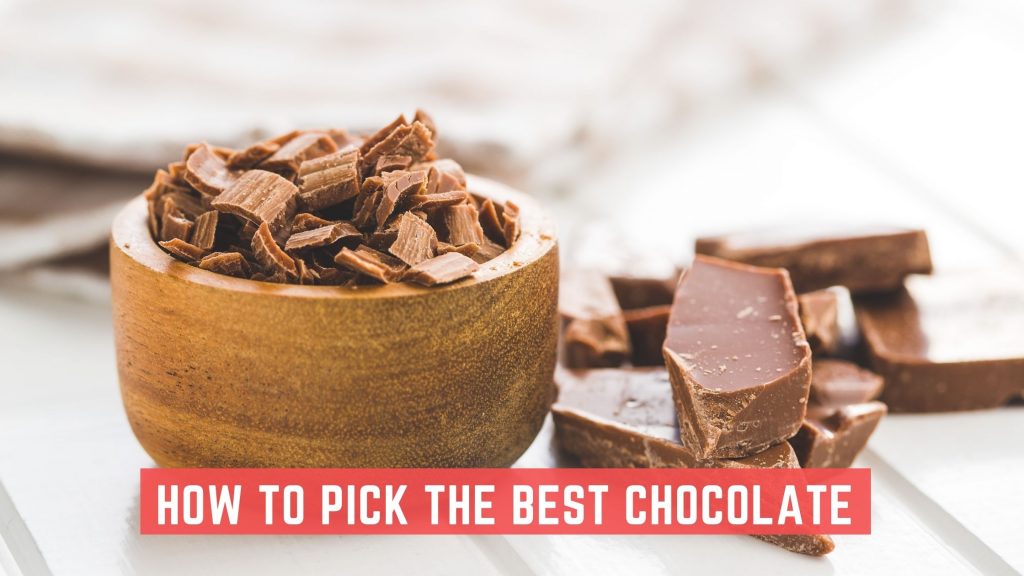 While it is good to have options, too many of them can cause confusion. The market is full of sugar-free best chocolates for diabetics that claim to be beneficial for your blood sugar. So, picking the one that actually does the job is a real task. Some of the checkpoints that you may like to have are mentioned below.
Cocoa content– the bitter taste of dark chocolates often compels the manufacturers to reduce the cocoa content. But that is not a healthy decision for your health. If you are turning to dark chocolates to keep your sugar level in check, then try not to consume the ones that have less than 70 percent of cocoa.
Artificial sugar- many products include artificial sugar ingredients, such as caramels, to increase the sweetness of the chocolate. Try avoiding such products for the sake of your health.
Sugar content level- both the sweetened and the unsweetened products have moderate to high carbs in them. But indulging in high-carb foods is not advisable for diabetics. So, do not opt for snacks that have more than 30 grams of carb.
Prefer dark over the others- as mentioned earlier, all three variants of chocolates have a low glycemic index. But dark chocolates are especially linked with the fight against diabetes. These variants can lower your blood sugar level as well as cholesterol. Studies conducted to compare the effects of dark and white chocolates found that dark chocolates could lower bad cholesterol and increase good cholesterol by 20 percent more than the white ones.
Fruit chocolates- chocolates that contain fruits, as opposed to those containing nuts, have lesser fat and calories. So, they should be your preference if you are feeling like snacking. But you also need to check for any sugar coatings done on the product.
What Is The Difference Between Unsweetened And Sugar-free Chocolate?
Unsweetened chocolates mean that they do not contain any added sugars, artificial sweeteners, or sugar alcohols. Unsweetened chocolates may contain naturally-occurring sugars. Doctors always recommend unsweetened foods and chocolates because they are often naturally sweet and you are not taking in any added sugars or artificial sweeteners when you eat the food. It may include almond milk, coconut milk, apple sauce, iced tea, and more. Unsweetened food is a solid pick if you are reducing the amount of added sugar in your diet.
Sugar-free chocolates contain less than 0.5 grams of sugar per serving. Even though they claim to be sugar-free chocolate, the actual number of servings in the food still contains a small amount of sugar. Sugar-free chocolates include both naturally occurring and added sugars, but do not include artificial sweeteners or sugar alcohols.
Is Dark chocolate safe for diabetics to eat every day?
Dark chocolate can reduce the risk of diabetes and other cardiovascular diseases. So diabetics can eat dark chocolate every day but should limit the serving to ¾ to 1 oz. eating dark chocolates daily can reduce your cravings for sweets, but eating in excess might increase a sudden spike in your blood sugar level.
Does dark chocolate lower blood sugar?
Dark chocolate contains flavonols that help to lower the blood sugar levels in diabetics and that manage type 2 diabetes. According to research and studies published in various journals, these polyphenols prevent the onset of diabetes.
What percentage of dark chocolate is healthy?
Dark chocolate is loaded with antioxidants that affect your health positively. As per research, around 70% of dark chocolate contains antioxidants which can lower the risk of cardiovascular disease and helps to manage your diabetes.
Is sugar-free hot chocolate best for diabetics?
Sugar-free hot chocolates are diabetes-friendly and you can drink them in a limited amount by keeping your blood sugar level stable. You can also make a healthy drink of sugar-free hot chocolate by mixing it with 1 cup of low-fat milk, vanilla, and cinnamon.
Why Dark Chocolate and Diabetes Make a Sweet Combination
Dark chocolate is packed with antioxidants that may improve insulin sensitivity and in turn, may help control blood sugar. It contains a number of beneficial nutrients such as flavonoids and cocoa. They are good at altering glucose metabolism and reducing oxidative stress. Dark chocolate is beneficial compared with regular chocolate and has many health benefits too. The antioxidant activity of dark chocolate protects against insulin resistance and changes in endothelial function. While compared with white chocolates, dark chocolates have more benefits and do not harm your health.
How to Pick a Good Dark Chocolate for Healthy Blood Sugar Levels?
But you have to consider several factors before picking a bar of dark chocolate. Look at the percentage of cocoa, sugar content, carbohydrates, and other ingredients. If you are diabetic and are craving chocolate, have a serving of dark chocolate. The benefits of dark chocolate satisfy your cravings. The ingredients to look for while picking dark chocolate are:
Sugar: To balance the bitter taste, manufacturers add sugar to dark chocolate. Choose a brand that does not have sugar listed first on the ingredients list.
Lecithin: It is an emulsifier and is an optional ingredient. It isn't absolutely necessary to make dark chocolate.
Milk: Milk is added to dark chocolate to soften it and add flavor
Flavorings: Flavors are added to dark chocolate to improve its taste and the most common flavorings are vanilla.
Diabetes-Friendly Ideas for Enjoying Dark Chocolate
Here are some diabetes-friendly ideas for enjoying dark chocolate.
Always pick a simple chocolate bar that has few ingredients and additives. Do not pick over-processed dark chocolates that include additives and preservatives.
You can eat cocoa nibs sprinkled over yogurt as a snack or dessert. This snack is completely filled with protein and probiotics which maintains your gut health.
Include unsweetened cocoa powder in your morning breakfast
Avoid artificial sweeteners and chocolates containing additives and added sugars.
Do Sugar-free Chocolates have Fewer Calories?
Sugar-free chocolates are primarily made of sweeteners, such as maltitol, instead of sugar. And this is how you get to enjoy sweetness without the harmful effects of sugar. Only a portion of the sugar replacers are digested by your body and the process is also very slow. This inhibits insulin release in your body and eventually reduces sugar levels in your blood.
Thus, the sweeteners added to the sugar-free chocolates do have fewer calories than the non-sugar-free chocolates. However, the calorie content is usually not too low. Besides, if you overconsume one such product, your calorie intake will be equal to that of a portion of non-sugar-free chocolate. And this means that if you instead choose a bar of regular chocolate and eat only a small amount of it, you can still keep your calorie intake in check.
Sugar-free chocolates for diabetics come at a much higher price than regular ones. And people generally do not find the price worthy for such a less calorie difference. Plus there are some side effects that come with these products. You may experience bloating, diarrhea, and gas on the consumption of sugar-free candies. And this further questions the need for preferring these over the others.
Thus, the health benefits of chocolates, especially with respect to diabetes, are quite wide. But you should also be careful about the amount of consumption. Too much chocolate can increase your blood sugar level and make you more prone to diabetes. Also, dark chocolates that contain polyphenols are the only ones that can be effective against diabetes. People with diabetes are suggested not to use chocolate for lowering blood glucose as the fat in chocolates does that too fast. So, do remember to keep the best chocolates for diabetes as a part of your diet in limited quantity.