Nowadays, the use of insulin is increasing because more and more people are becoming diabetic.
Insulin is very essential for diabetic patients as it helps to maintain a normal level of blood sugar in them. It breaks down the glucose present in the blood of the patient and converts it to energy.
Tips To Store Insulin Without Refrigeration
Without insulin, the patient may lead to hyperglycemia. It is necessary to keep them at the proper temperature without becoming too cold or too hot.
Is it essential to keep them refrigerated throughout their use? Will it get spoiled if not kept in the refrigerator? How to store insulin without a refrigerator while traveling? Let us learn all these from this article.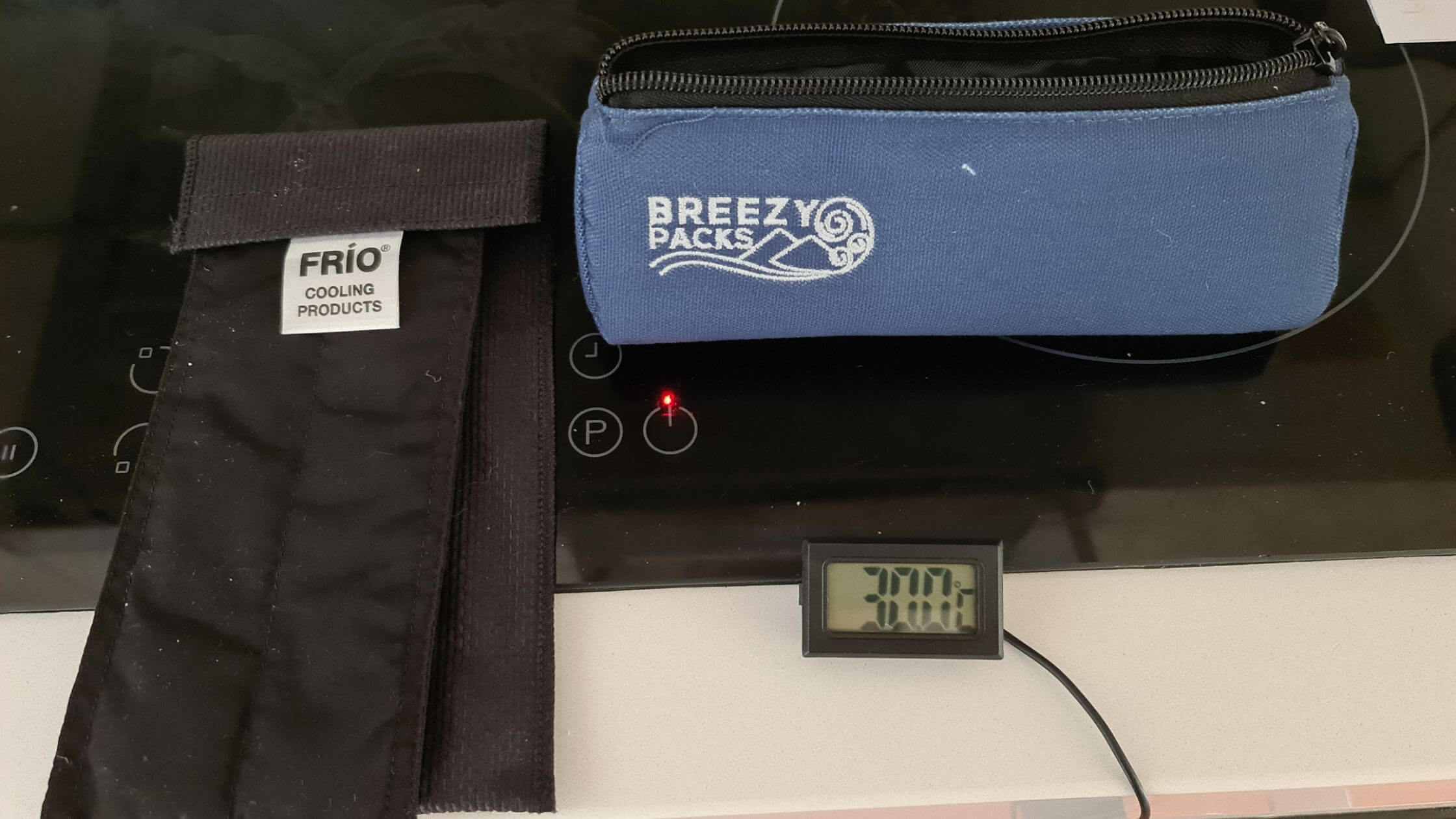 Should We Refrigerate Insulin?
Insulin needs to be kept at a temperature of 2 – 8 degrees Celsius for its effective functioning. If an insulin pen is used you must store it at a temperature of around 2-30 degrees Celcius.
Insulin is sensitive to high and low temperatures, so it is recommended to store it in a refrigerator to maintain a steady temperature.
Actually, insulin is a protein dissolved in liquid. So there is a chance of it getting spoiled if kept outside the refrigerator. Can you imagine your meal kept out of the refrigerator for a long time? Bacteria will start growing in your food and will spoil it definitely.
Likewise, bacteria will start growing in the insulin kept outside the fridge and it breaks down the protein content in it.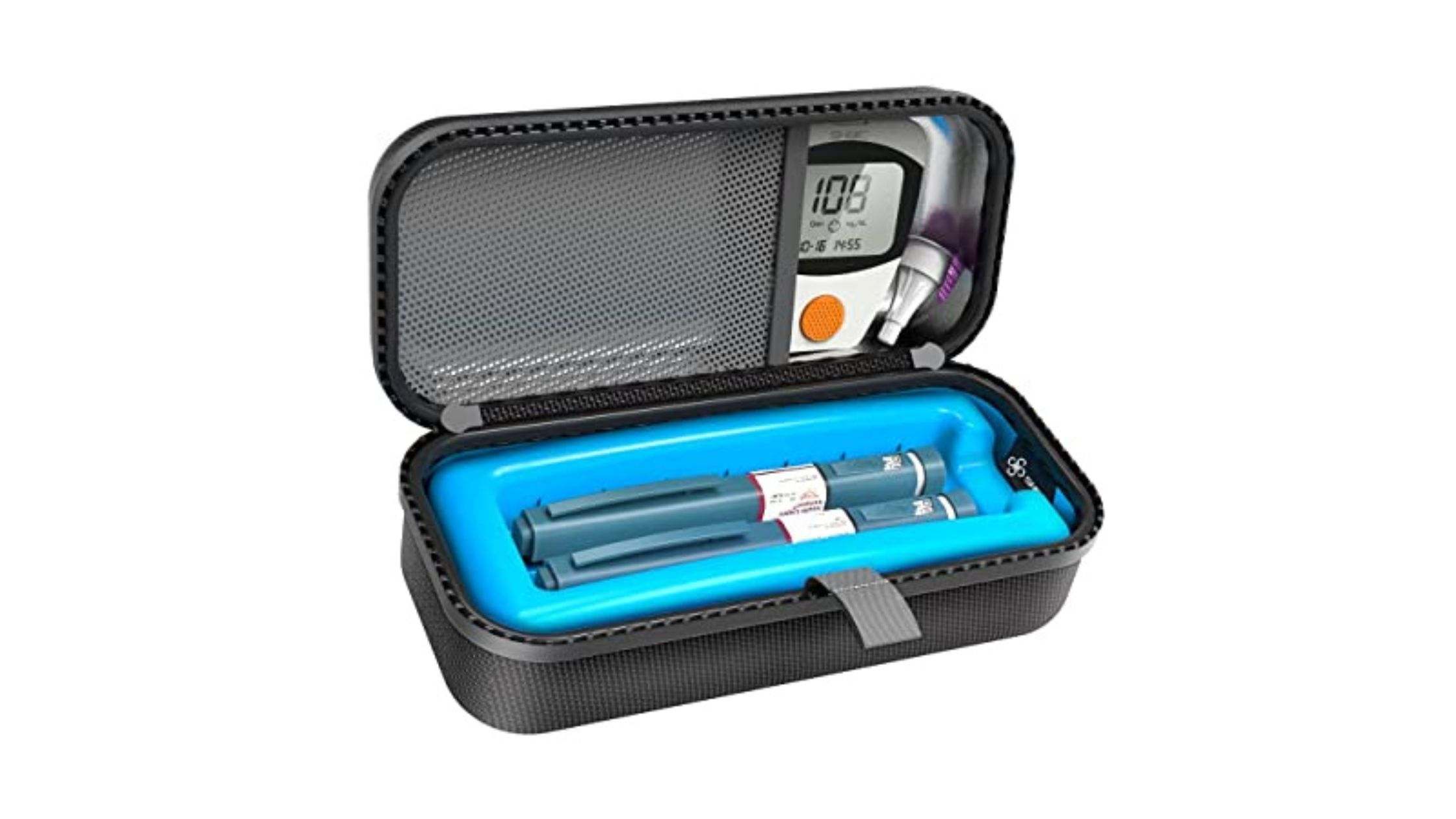 However, the insulin kept outside the refrigerator will not cause any harm to your body, but you will not get an effective result. In other words, if it is used on a diabetic patient, the blood sugar level will not get lowered as you desired.
Therefore, it is essential to store it in a refrigerator for its effective use. But what if you want to travel with this insulin? No worries, there are several methods to maintain the required temperature for insulin.
Methods To Store Insulin Without A Refrigerator
Different bags, pouches, mini-fridges, and other accessories are now available in the market to carry insulin while traveling. Some methods to store insulin without a refrigerator are discussed over here.
Medicool's Pen Plus Cases
Medicool's pen plus cases are a brilliant way to carry insulin and injectable medicines that are required to be kept at a cool temperature while traveling. It is a bag with insulations and pockets to hold different valuable accessories.
It is very useful for men and women, mainly old age people to store their medical requirements like insulin pens, insulin vials, syringes, etc.
It can be attached to a belt and placed in a briefcase or purse, or it can be used as a hand pouch without using the belt. When making use of Refreezable gel packs, it can keep insulin cool for almost 12 hours.
Frio Wallets And Frio Bags
Another method to store insulin at a cool temperature while traveling is using Frio wallets and Frio bags.
Frio wallets are evaporating cooling units which is made for the purpose of keeping insulin at a safe temperature of 18 to 23 degrees Celcius for up to 45 hours, which is five times longer than ice packs.
It is made of poly cotton and panels contain cooling crystals that keep insulin cool for a long time. It is light, compact, and travel-friendly and helps to maintain the insulin cool even in a hot climate. It is reusable and can be activated by using water.
Polar Bags And Cool Packs
You can also make use of polar gears and generic cool packs that helps to maintain the required temperature for insulin while traveling.
It is now available in many medical stores and supermarkets as the demand for carrying insulin while traveling is increasing.
Chillers packs can also be used to keep insulin cool. These are reusable ice packs that allow insulin to stay cool for days without the use of refrigerators.
Medifridge
Another piece of equipment that is used to keep insulin cool for a long time is a Medi-fridge. It is invented by type 1 diabetic Dr. Olaf Diegel and his brother Uwe Diegel, to make traveling with insulin an effortless process.
Medifridge is a portable and compact fridge that uses Peltier Effect to keep cool without using gas. It can be used instead of ice boxes and cooler bags. It is the solution for the storage and transport of all types of thermosensitive medicines.
Bottom Line
In short, insulin is very essential for diabetic patients and it needs to be stored at a proper temperature. Otherwise, it will get spoiled and becomes ineffective in diabetic patients.
So it is necessary to find an alternative way to store insulin cool other than using a refrigerator in case of traveling or issue with power supply. And above discussed are the alternatives to keep insulin at a safe and cool temperature without a refrigerator.