Are you checking out for the best protein shake brand? The market is flooded with several protein supplement brands. As per research reports, in 2021 the size of the protein supplements market globally was valued at USD 20.47 billion.
Now you might be in a dilemma about which protein shake brand best fits your health goals. Here, we present a detailed review of the two top protein supplement brands in the market, Glucerna, and Premier Protein.
Has Glucerna Been Considered A Protein Shake?
Are you still under the wrong notion that Glucerna is just another protein shake brand? Then you are thoroughly mistaken. If you are struggling with diabetes, then Glucerna, from Abbott is the right product for you. With the CARB STEADY content, they have specifically designed it for people like you who want to manage blood sugar effectively.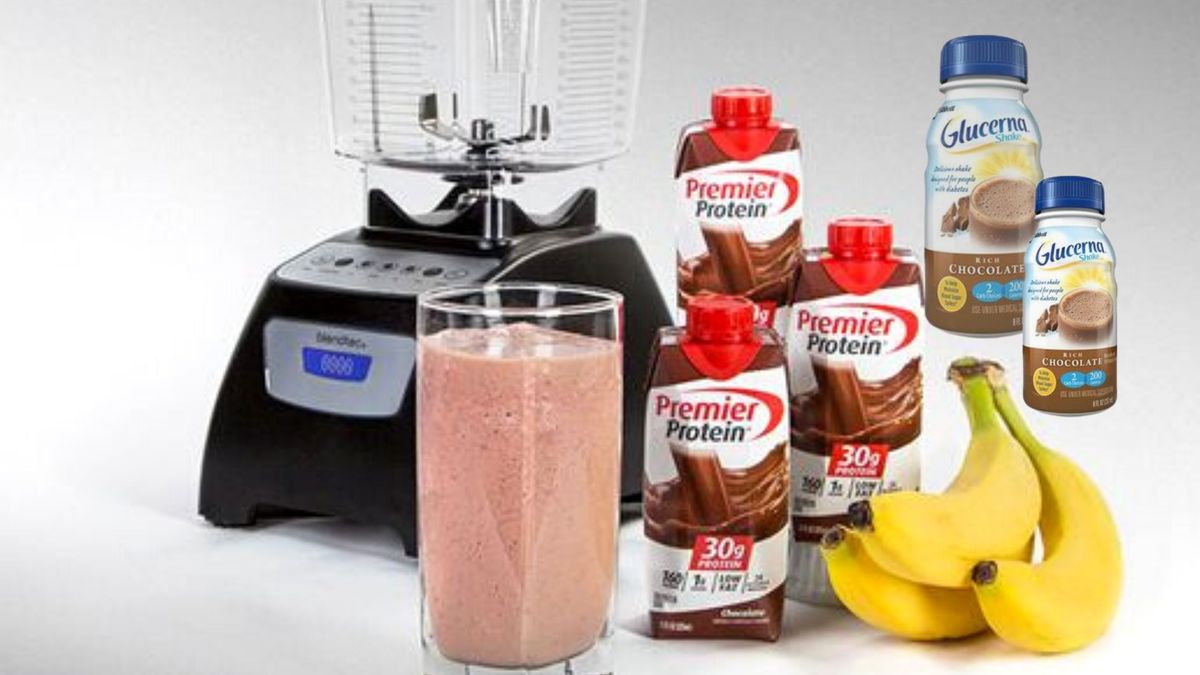 Unlike high-glycemic carbs such as bread and potatoes,
Glucerna generates a smaller peak change in blood sugar and
A reduced blood sugar response.
Moreover, with 30 grams of high-quality protein in every shake, Glucerna helps control your hunger cravings and supports muscle function. Last but not the least, it is the #1 doctor-recommended brand for diabetes patients.
Is Premier Protein Healthy?
As per the information available on the website of Premier Protein, the protein shake consists of
1. 30 grams of protein
2. 160 calories
3. 3 grams of total fat
4. 1 gram of sugar
For you, it might sound amazing as it increases the protein intake while keeping the fat and sugar consumption low. However, it's too early to cheer up.
To compensate for the lower fat and sugar content, Premier Protein shakes make use of artificial sweeteners such as sucralose and ​​acesulfame potassium.
As per studies the presence of sucralose can adversely affect your gut health, cause inflammation in your body and lead to health issues such as obesity and diabetes. Though it is yet to be proven scientifically, studies show that ​​acesulfame potassium or Ace-K is carcinogenic, and may cause cancer.
Are Glucerna Shakes Healthy?
Though Glucerna protein shakes aid in controlling your blood sugar, it has some negative aspects as well. Let's check them quickly.
It is made using artificial sweeteners like sucralose and acesulfame potassium. As discussed earlier, it may lead to potential health risks
Some studies show that artificial sweeteners can increase your sugar cravings. Ultimately, you may end up overeating.
Glucerna comes under the category of processed foods. Consuming ultra-processed foods may cause several health issues, such as obesity, overweight and cardiovascular disease. It may even lead to type 2 diabetes.
However, there are no severe side effects caused by the use of Glucerna shakes.
Will Premier Protein Shakes Raise Blood Sugar?
As per studies, protein intake does not increase your blood sugar levels. At the same time, it will help you feel fuller for a longer ‌time.
Having said that, a 2017 study shows that among those with Type 2 diabetes, high protein consumption can have mixed results based on the type of protein.
As discussed earlier, Premier protein shakes are made using artificial sweeteners. However, artificial sweeteners in small amounts won't cause any health issues.
Can I Drink Glucerna At Night?
Yes. You may have Glucerna products as nighttime snacks. Also, you can consume it anytime as a substitute for meals, include them in your meals or have them as snacks.
It also serves the purpose of a protein source before or after your exercise. If you are part of a diabetes management plan, make sure that you use Glucerna products under medical supervision.
Does Premier Protein Cause Inflammation?
Premier Protein shakes contain only 1 gram of sugar. Hence, to offset the low sugar content, they use artificial sweeteners like sucralose.
As per the report from authentic sources, research conducted on animals reveals that sucralose can lead to an increase in inflammation in the body. In the long term, it can cause health issues such as obesity and diabetes.
However, to date, research has been performed only on rodents. Hence, more research needs to be done to find out the effect of sucralose on human beings.
Conclusion
Choosing a protein shake ultimately depends on your health goals. If you're looking for a tasty, protein-rich shake that helps quench your hunger cravings, then Premier Protein would be the best choice.
It nourishes your body and offers the feel-good energy that helps meet your health goals. On the other hand, if you are a diabetes patient looking to bring your blood sugar levels under control, then Glucerna would be a perfect choice.
The icing on the cake is that It is a delicious meal or snack replacement that helps you bring down those hunger pangs and also aids in your muscle health.