Living with diabetes can be a challenging endeavor that, apart from the strict lifestyle changes it commands to keep your blood sugar levels in check, also exposes you to a host of various other related diseases and ailments that needs your attention and care. 
Among these ailments, skin conditions and nerve damage (peripheral neuropathy) seem to be some of the most common problems.
Dry skin that tends to crack, itchy and flaky skin, infections, etc, are sometimes directly related to your diabetic condition.
totaldiabetessupply.com is offering a range of skincare products almost exclusive to diabetics for treating such skin conditions, so here are some of their most popular products.
Best skincare products currently in the market
We 've listed some of the best skincare products for diabetics. Lets have a look in detail
1. TRUEplus Diabetics' Intensive Moisturizing Cream
It's a skin moisturizer exclusively designed for diabetics.
It comes in a 4 Oz tube and it is great for relieving, preventing, and temporarily protecting against chafed, chapped, or cracked skin.
It can also protect your skin from the drying effects of wind and cold temperatures.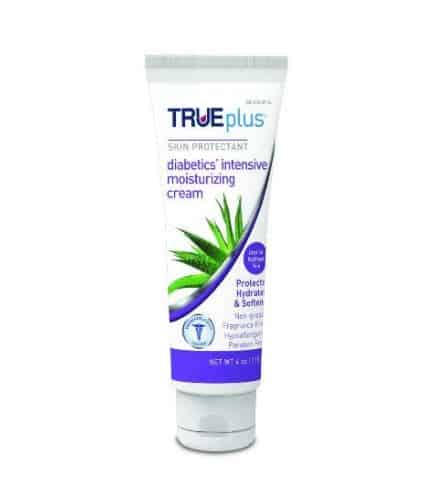 Other features
✔️ Lightweight and silky feeling
✔️ Non-greasy and fragrance-free
✔️ Hypoallergenic
✔️ Paraben-Free
✔️ Recommended for all skin types
✔️ Made in the USA
Directions for use 
✅ Apply as needed dry or rough skin. And reapply as often as required.
Warning
⚠️ Avoid contact with eyes. 
⚠️ Do not use it on deep puncture wounds, animal bites, or serious burns.
2. Convatec Sensicare Moisturizing Body Cream
It is also a good moisturizer for preventing and protecting severe skin conditions like chafing, chapping, and cracking and they come in 3 Oz tubes.
They are Good for dry skin and can be used anywhere on the body, and is especially useful for those areas most prone to rough skin such as your elbows, knees, and heels.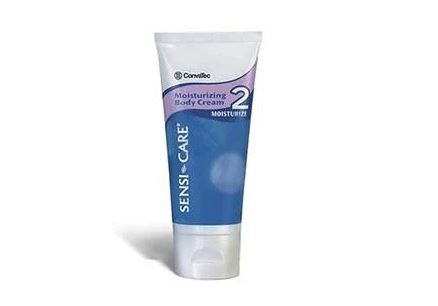 Features
✔️ Emollient: Keeps your skin soft and smooth
✔️ Humectant: Retains the moisture in your skin
✔️ Latex Free: Can be safely used even if you are allergic to latex
✔️ Relief from irritated skin
✔️ Quick results: You can feel it working as soon as you apply the cream.
Directions 
✅ Apply as needed.
Warning 
⚠️ No not use on deep puncture wounds, animal bites, serious burns. 
⚠️ Do not use it on your eyes. 
⚠️ Store at room temperature and do not freeze this product.
3. Orthogel Pain reliever
This item is great for providing fast relief from various kinds of pain related to backaches, sore muscles, arthritis, muscle aches, bruises, tendonitis, and strains and sprains.
The advanced pain relief formula from this product will deliver a fast, deep penetrating, long-lasting, and soothing relief from such pain.
It comes in a 4 Oz tube and jar and also in 3 Oz roll-on gels.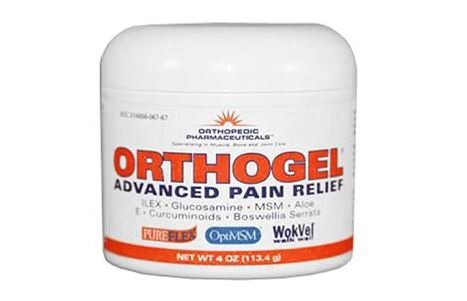 Directions
✅ Best for adults and children over 12 years.
✅ Apply to painful muscles and joints, gently massage the gel thoroughly into the affected area.
✅ Repeat as necessary but not more than 3 times daily.
Warning
⚠️ Do not use with other topical products
⚠️ Do not use with any heating device
⚠️ Keep away from excessive heat or open flame
⚠️ Keep out of reach of children and ask your health professional before use if you are pregnant or breast-feeding.
⚠️ Avoid contact with eyes
⚠️ Do not apply to wounds or damaged skin.
4. Biofreeze Professional Pain Relieving Colorless Gel
An herbal-based pain-reliever that won't stain your clothing and has a vanishing scent. 
It delivers a cooling and soothing effect that relieves sore muscles, sprains, sore joints, bruises, backaches, muscle spasms, and others.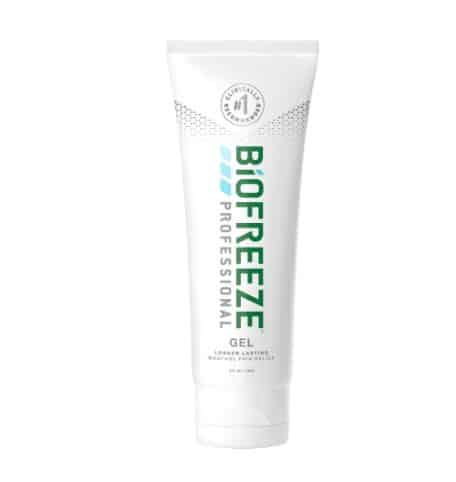 Features
✔️ Deep penetrating pain relief
✔️ Herbal based
✔️ Soothing menthol
✔️ Vanishing scent and fast-acting
✔️ Colorless gel
✔️ Grease-free
Warning
⚠️ Keep away from eyes and open wounds.
⚠️ Keep away from flames and out of reach of children.
totaldiabetessupply.com is an exclusive store for diabetics, all the products are tried, tested, and recommended by diabetics to others. You'll get a better deal on the products as they are all usually priced much lower than their market prices and they provide free shipping as well for certain items.
Prevention > Cure. How to keep your skin safe?
Following your prescribed course of medication and keeping your blood sugar levels in check is one of the best ways of keeping such diabetes-induced skin conditions at bay. 
Here are a few additional steps you can take to make sure such problems stay at said bay:
Keep your skin clean and dry: use warm water and mild moisture-containing soap when bathing or showering and thoroughly dry off after your wash by checking places where water can collect such as; under the arms, under the breasts, between the legs, and between the toes.
Avoid bathing in hot water and taking long baths or showers. Avoiding bubble baths are also a good idea because they often contain certain detergents or agents that can be very drying on the skin.
Avoid scratching dry skin. Moisturizers are your best ally.
Look at your body after you wash or from time-to-time. Make sure you don't have any dry, red, or sore spots that could potentially become infected.
Look for fragrance-free and dye-free moisturizers and keep a bottle of this lotion near the sink so you can use it after washing your hands. Making a habit of using creams or lotions after wash can be a good idea.
Apply lip balm if you have problems with chapped lips.
Limit the products you use on your skin. Mixing different cosmetic products can bring forth unknown reactions that could be harmful. Stick to one good lotion or moisturizer and a sunscreen maximum in a day.
Drink lots of fluids. Getting fluids into your body is one of the best ways of hydrating your skin and keeping it healthy.
Using a room humidifier can prevent dry skin when the temperature drops.
When using sunscreens, make sure you get a decent product with a certified SPF 30 or higher on your nose. Hats can be a great idea.
Use warm gloves and thick boots in colder months.
Treat cuts right asap. Wash with soap and apply antibiotic creams or ointments instead of antiseptics or iodine as they can be harsher on your skin.
Wear all-cotton white underwear to ensure the best air regulation around your body
The importance of moisturization is still unknown to many Americans.
And especially for those with Diabetes Mellitus, this information is crucial as skin conditions relating to dehydration is more common among those with this disease.
Recent studies have shown that the daily application of moisturizers and cleansers is one of the measures for improving skin barrier dysfunction for those living with Diabetes.
So, it is very important to accommodate moisturization into our daily routines.
The pain relievers listed here are also great for treating all kinds of sprains and strains, and all the items in this list come at discounted rates from their original market price. So, get them soon till the offer stands.
Please mind the warning info regarding each product. Even though most of it is common knowledge, it is still a good idea to read through them nevertheless.
Cheers!