Diabetes is a disease that has come to be commonly found in the population. Generally connected with obesity, diabetes is not an age-biased disease. This means that people of all age groups are equally vulnerable to developing this disease. Here in this article we will be discussing about the impact of probiotics and the best probiotics for diabetes to have in 2020.
About 30.2 million people in the United States who are above 18 years of age belong to the category of undiagnosed and diagnosed diabetes. Women are more likely than men to be diagnosed with this disease. Coronary effects are at the same rate for both men and women. The impacts, such as kidney failure, loss of vision, and sometimes death are the reasons that make diabetes a major health concern for people.
Diabetes – Nature and Impacts
Diabetes refers to diseases in which your body becomes unresponsive to the hormone insulin, or the hormone is not produced in a sufficient amount by the pancreas. When carbohydrate enters your body it is turned into glucose and sent to your bloodstream. The movement of glucose is facilitated by insulin. Insulin is essential for your body to use and store the fat and sugar that enters your body through food. Diabetes prevents the proper usage of insulin, leading to the presence of excessive glucose in your blood. This condition is what you call high blood sugar.
Types of Diabetes
The common types of diabetes are Type 1 and Type 2. Type 1 diabetes is diagnosed when the antibodies that your body produces target and attack your pancreas such that the organ is damaged and fails to produce insulin. Type 2 diabetes is a relatively common form of diabetes that is diagnosed in people with obesity as obesity causes insulin resistance.
Gestational diabetes is a type of diabetes that is likely to be diagnosed during pregnancy when insulin resistance may occur. Diabetes can also be caused by infections, pancreatic diseases, or medications, and surgeries.
Symptoms
The symptoms that are associated with diabetes include-
Frequent urination – the increase in blood sugar level in diabetes interrupts with the kidney's capacity to reabsorb glucose. This makes your body produce more urine than usual, and also makes you feel thirstier.
Fatigue – this is caused by insulin deficiency or resistance.
Weight loss – your body's attempt to cope with the lack of energy obtained from food can cause it to burn your muscles and fat. And this will result in sudden weight loss.
Yeast infections – when the amount of glucose in your body exceeds the normal level, you may develop yeast infections.
Diminished healing process – the impact of this disease on your nerves and blood flow may cause your wounds to take longer for healing.
Causes
The underlying cause for Type 1 diabetes is the damage caused to the pancreas by your body's immune system. Genetic and environmental factors are often associated with this disease.
Type 2 diabetes is often the result of obesity. The role of genes is found to be more prominent in certain ethnic groups such as Asians, African Americans, American Indians, Hispanics, and the Pacific Islanders.
Your lifestyle has an important role to play in the occurrence of various diseases, including diabetes. Lack of exercise combined with excessive consumption of junk foods can be a favorable condition for developing diabetes.
Probiotics
Probiotics can simply be understood as the bacteria and yeast that are good for your body. Your gut is filled with various microorganisms such as fungi, bacteria, parasites, and viruses. They are together known as the microbiome, some of which are harmful while others are beneficial for the body.
Probiotics are successfully associated with enhanced immunity. They help your body in fighting against diarrhea and prevents constipation. The usefulness of probiotics in lowering blood sugar is also well established. Other benefits include lowering cholesterol, improving vaginal health, reducing anxiety, treating ulcers, and eliminating urinary tract infections.
Read: The Best blood sugar monitors
Best Probiotics for Diabetes to have in 2021
The pieces of evidence that various studies have provided in favor of using probiotics in the treatment of diabetes has encouraged the availability of probiotic supplements in the market. Some of the manufacturers provide both probiotics and prebiotics. Prebiotics are complex carbohydrates that act as food for microorganisms residing in your gastrointestinal tract. This relation between prebiotics and diabetes compels manufacturers to include them in their stock. These are the best probiotics for Diabetes to have in 2020.
Is Probiotics Good for Diabetes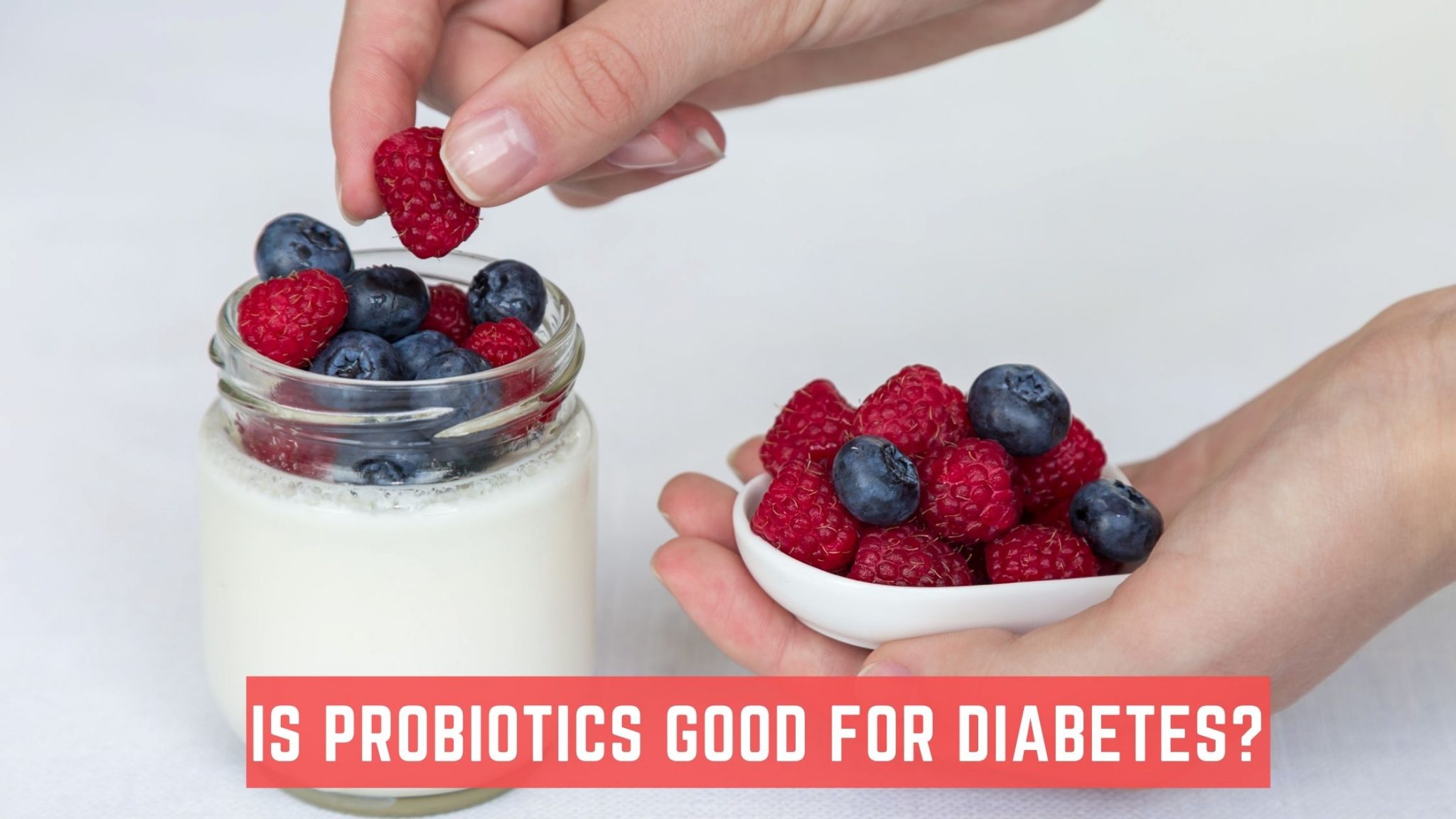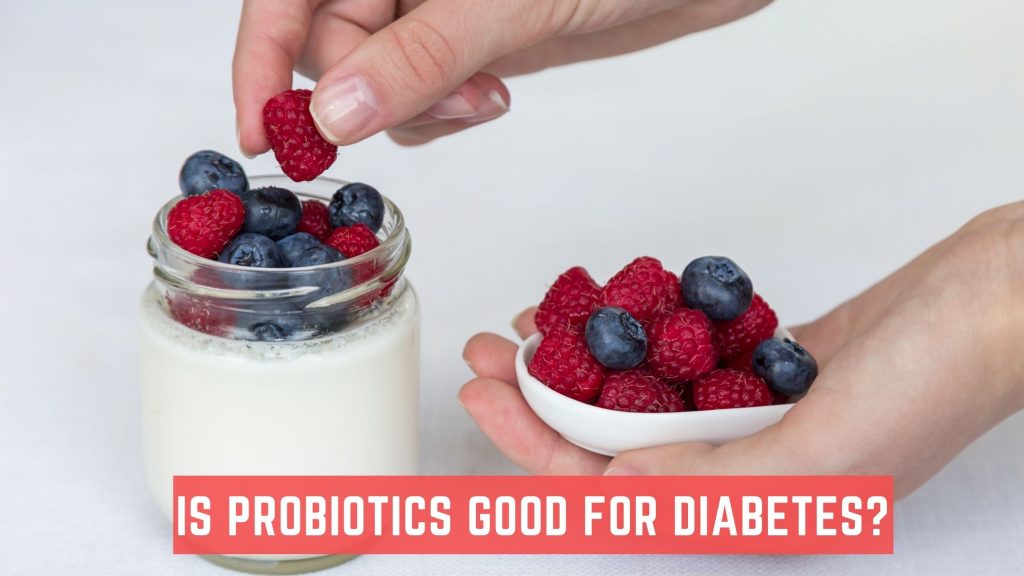 The increased inflammatory stress that accompanies diabetes is found to have a connection with molecular mechanisms that then lead to insulin resistance. This condition is worsened by the interaction of intestinal microbiota with your genes and environmental factors, eventually exposing you to diabetes.
How do Probiotics Help?
The intake of probiotics is associated with the structural improvement of your gut. This, in turn, improves your intestinal epithelium, and eventually result in enhanced insulin sensitivity. Lactobacillus, a common probiotic, is found to improve your intestinal environment and prevent bacterial lipopolysaccharides from entering the systemic circulation. And the result is a reduction in the risk of developing Type 2 diabetes mellitus.
Final Verdict
Thus, studies and practical results have provided some confirmation about the usefulness of probiotics for the treatment of diabetes. Although further explorations are still needed before they can be regarded as one of the best treatments for diabetes, the current findings do support its inclusion in diets. Moreover, the general usefulness of best probiotics for diabetes makes them a healthy dietary supplement.