The best glucose meter for blood sugar testing found in our extensive research is Accu Check Aviva Plus.
Read our extensive methodology on how we tested & classified the best glucose meters here. Also Read about the other factors we considered.
The first step towards managing your type 1 or type 2 diabetes is regular and accurate monitoring of your blood sugar levels, for which you will need the best glucose meters available in the market today.
Finding the right glucose meter will allow you to monitor what makes your numbers go up and can help prevent diabetes complications such as stroke, heart attack, kidney disease, diabetic eye disease, and foot ulcers.
A glucose meter works by testing the amount of glucose present in your blood sample. In general, you prick your finger with a small needle called the lancet to get a drop of blood. Then you place the drop of blood on a disposable test strip which is inserted into the glucose meter. The glucose in your blood reacts with the chemicals in the test strip and is measured by the glucose meter, to give you your blood sugar levels.
The accuracy of this test mainly depends on the quality of the glucose meter and the quality of the test strips. However, choosing the best glucose meter for you is not an easy task as they come in varying sizes with varying features. Factors you would need to consider before deciding to buy a glucose meter include the ease of use, accuracy of the device, testing speed, the amount of blood needed for each test, ability to store and transfer test data, pricing, and more.
Quick Look Into Some Of The Best Glucose Meters For Blood Sugar Testing
How We Choose The Best Glucose Meter?
1. Accuracy and Consistent Performance
Accuracy in the readings is a must to get reliable blood sugar values from the device. In addition to this, we have selected glucose meters that provide consistent test results as well. So, we have chosen glucose meters offering accurate readings and consistent results.
2. Ease of Use
We have listed glucose meters that are easy to use and follow a simple mechanism. With this, you can easily read your blood sugar levels.
3. Coding
The glucose meters we have listed here are "No Code" devices. This implies that you needn't manually calibrate the meter for each new box of test strips.
4. Equipped with Special Features
Whether you are looking for Bluetooth connectivity, vibration alarms, or other features, you will find the one that you need in the glucose meters mentioned here.
5. Portability
The glucose meters you will find here are portable and most of them come with carrying cases enabling you to carry and use the device to measure your blood sugar from anywhere.
6. Customer Responses
We have also selected the glucose meters based on real customer feedback, both good and bad.
7. Pricing and Affordability
The glucose meters listed here are affordable and some come with an insurance policy. So, based on your budget you can choose any one device.
To make the task of choosing a glucose meter easier for you, our experts have compiled a list of the best glucose meters you can get online, based on recommendations put forward by the FDA and the CDC. You are guaranteed to find at least one device in this list that will suit your medical needs, budget, and personal preferences.
Accu Check Aviva Plus (Most Accurate)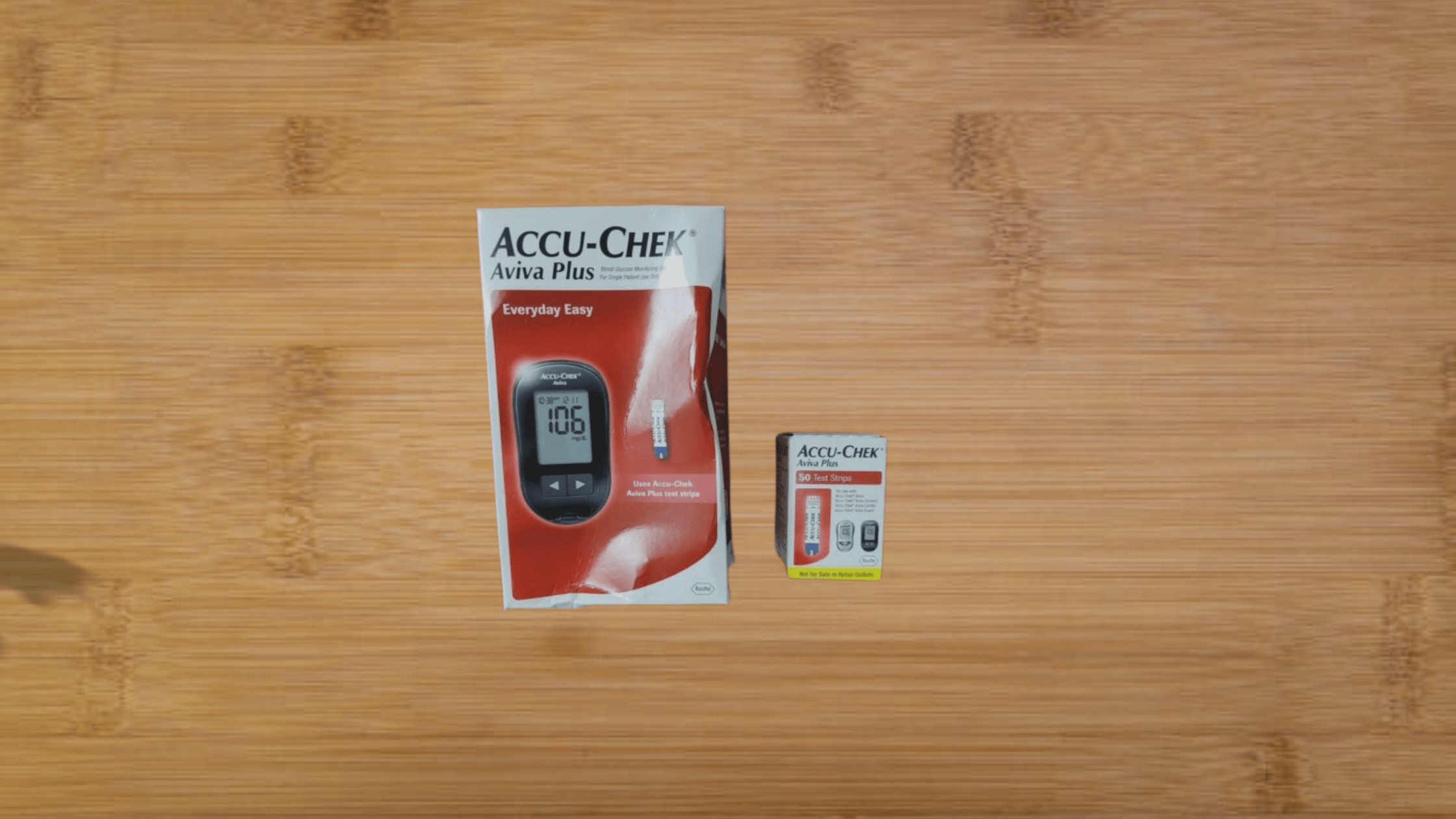 Accu-chek Aviva Plus METER is one of the easiest to handle and quick-fill test strips, which makes it glucose checking process easy.
The glucose meter fills quickly at any point along the tip with only a tiny drop. And more than 150 system integrity checks help detect and prevent unreliable results. However, to make you understand better way.
Overall, the AccuChek Aviva Plus METER can be pricey. But the good part is that it has quite a lot of features which make your job pretty easy. Plus, it is highly accurate. So yes, you should surely consider getting this one.
Care Touch Diabetes Testing Kit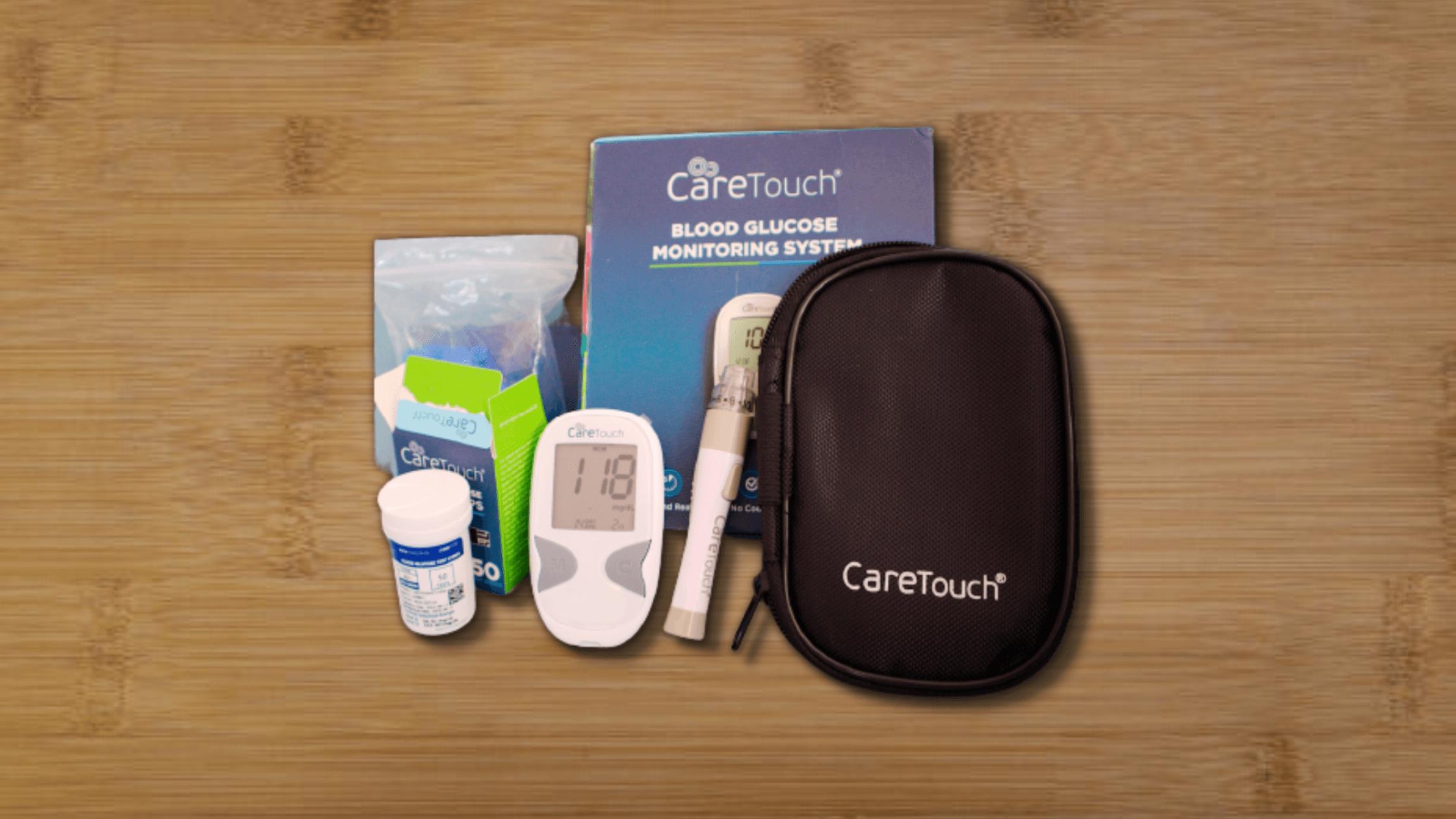 Care Touch Diabetes Testing Kit is one of the most user-friendly home glucose monitoring systems available on the market today thanks to a glucose meter that is equipped with an in-built code scanner and hygienic test strip release ejector.
However, beyond the ease of use, Care Touch glucose meters are also one of the most efficient monitors out there, giving you results in as little as 5 seconds. It requires only a small blood sample size of 0.5 microliters and also allows alternate-site testing. The device can also store up to 300 readings.
But the best part about this glucose monitoring system is that you get everything you'd need to monitor your blood levels in a single kit including an FDA-approved glucose meter, 100 test strips, 1 lancing device, 30 gauge lancets – 100 counts, a battery, and even a carry bag.
Overall, if you are looking for something inexpensive as well as easy to use. Then it is a great option that you should consider. But if you are looking for accurate results, I would suggest you get something else.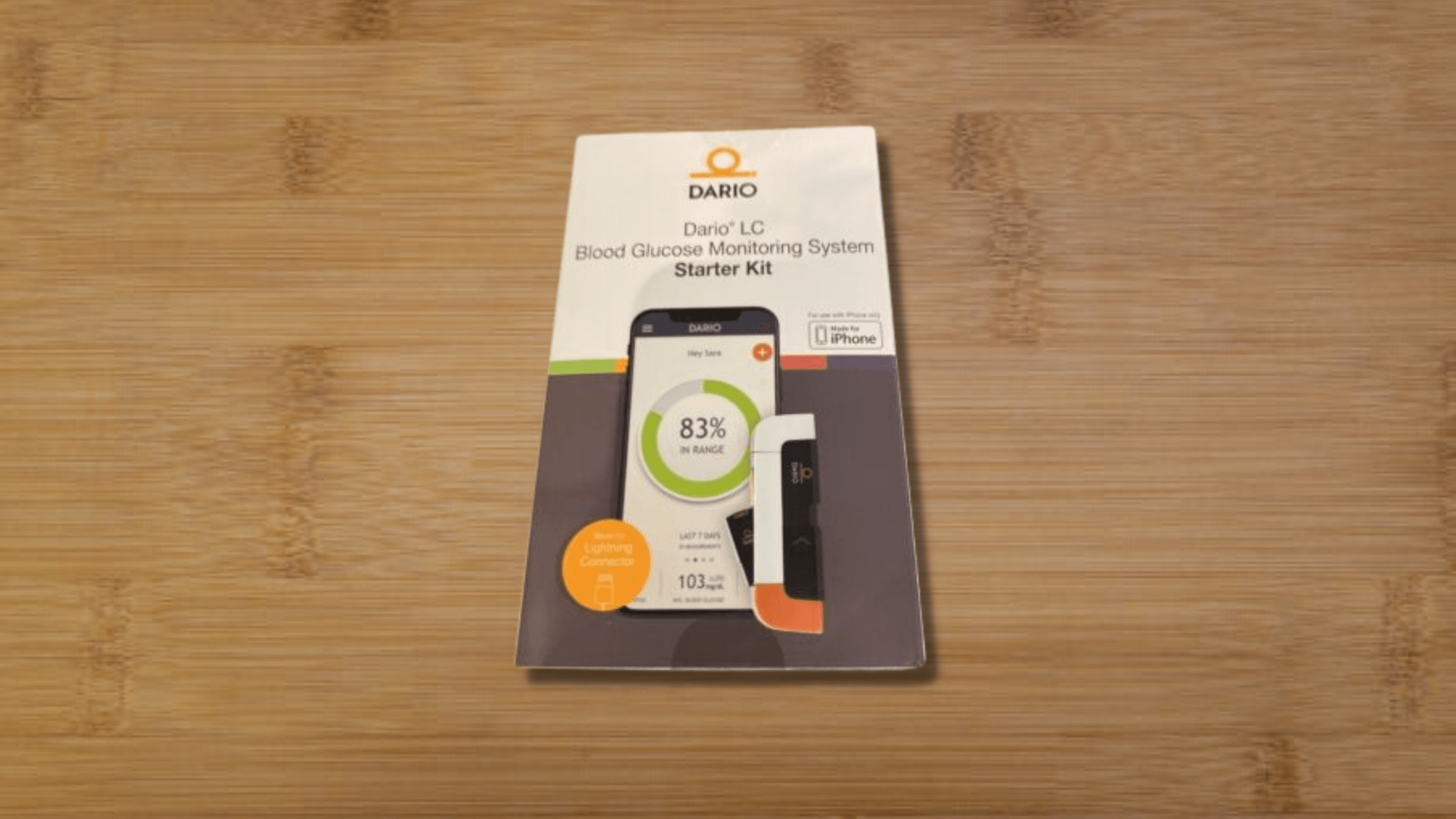 Dario LC Blood Glucose Monitor Kit is one of the fast and best glucometers you will find out there. Even the best part is that it comes with an app that displays results in just 6 seconds with a tiny drop of blood.
It requires only 0.3 μl of blood. Another thing that I like a lot about this one is that it comes in pocket size. This pocket-sized meter is all you need for checking your blood glucose levels.
In the end, all I would say is that this app offers you quite a lot of features. And you will be able to see most of the details on your mobile phone only. But yes, it comes with expensive test strips. But overall, technology is innovative.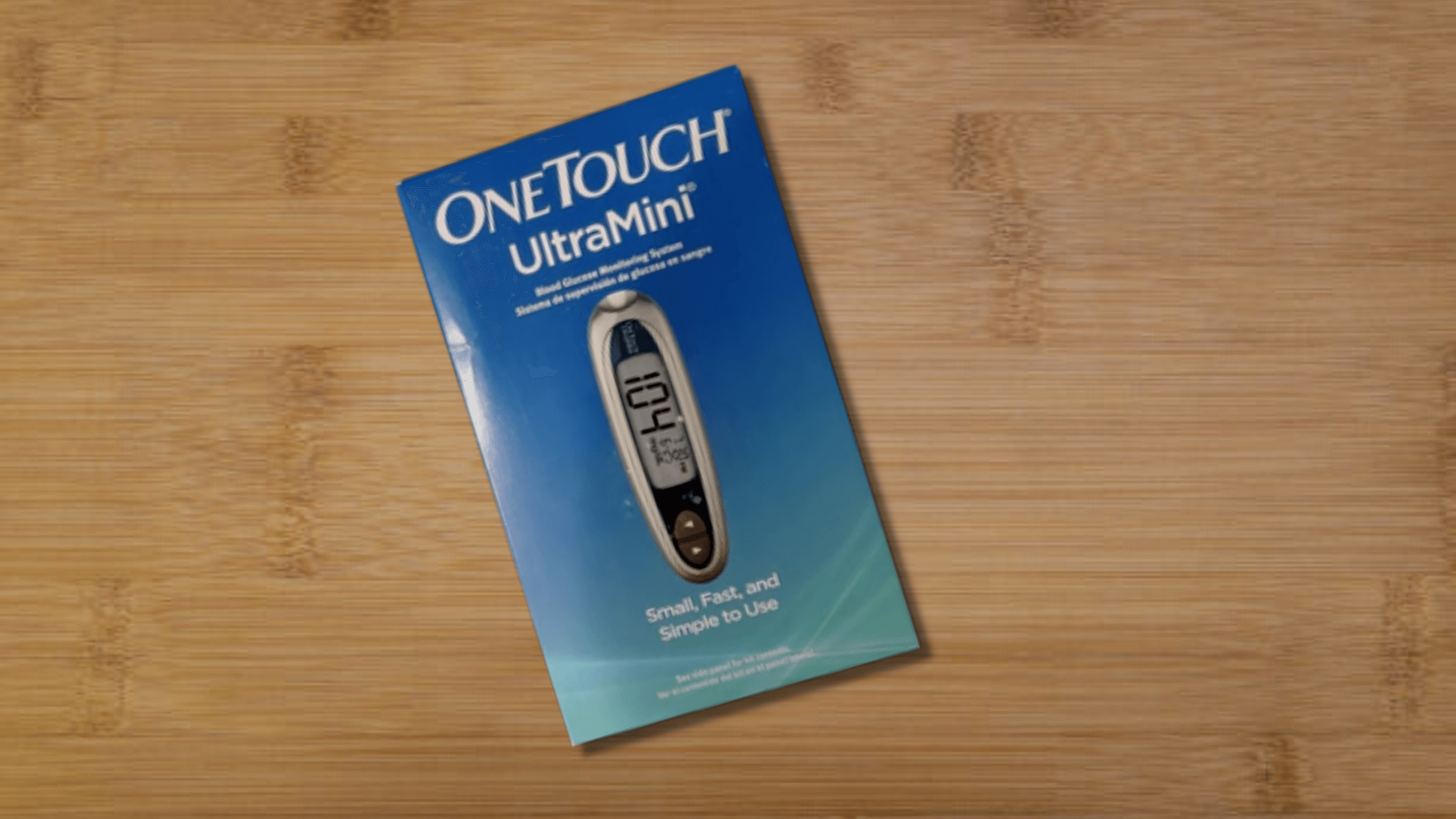 The OneTouch Ultra Mini Blood Glucose Monitoring System is one of the simplest glucose meters you will find on the market. As the name says, it is so portable that it can be carried anywhere and anytime
The OneTouch Ultra Mini Blood Glucose Meter is a unique rectangular shape glucose meter that comes in the most vibrant pallet of colors available on the market today. This one is colorful, small, and fast. And it offers you fast results. It can offer you accurate results in just 5 seconds. Plus, it comes with a 3-step testing process and offers you a large, easy-to-read screen.
All I would say in conclusion is that it comes with portability features, and it works pretty great. Along with that, it comes with everything you need to test your blood sugar. Also, you might not require changing the strips too frequently. Hence, there is no recoding required.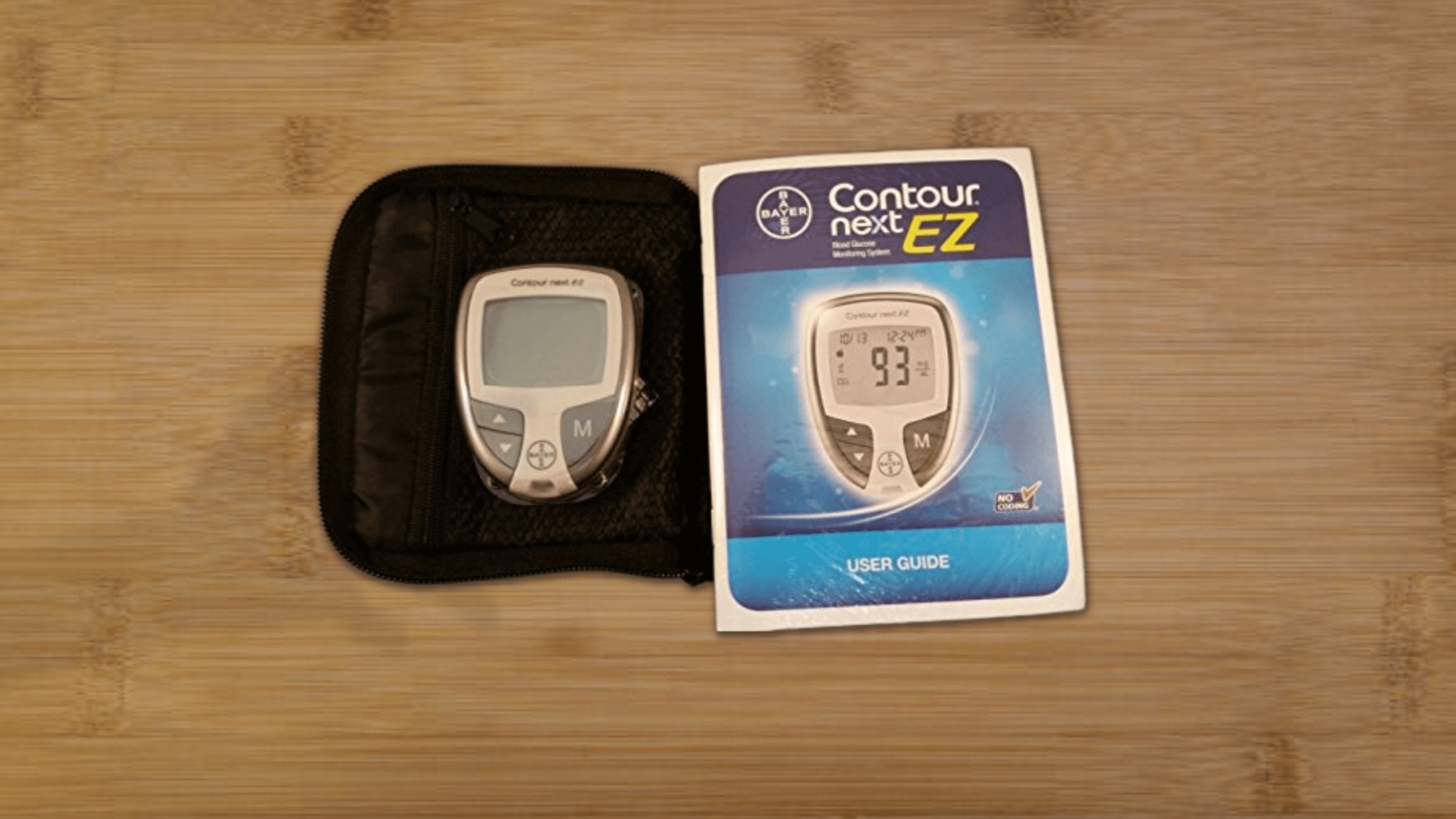 The Contour NEXT EZ Diabetes is a complete starter kit that you need to check your glucose level. It comes includes a Contour NEXT EZ Diabetes Monitor, 100 Contour NEXT Test Strips, 100 Active Forward Lancets (30g), Microlet Lancing Device, Contour NEXT Control Solution, Manual, Log Book & Diabetic Carry Case.
Overall, this one is a pretty inexpensive glucose meter that you can use. It comes with many innovative features which makes it a perfect choice for senior citizens. Also, it comes with cheap test strips, which is something you need to look for.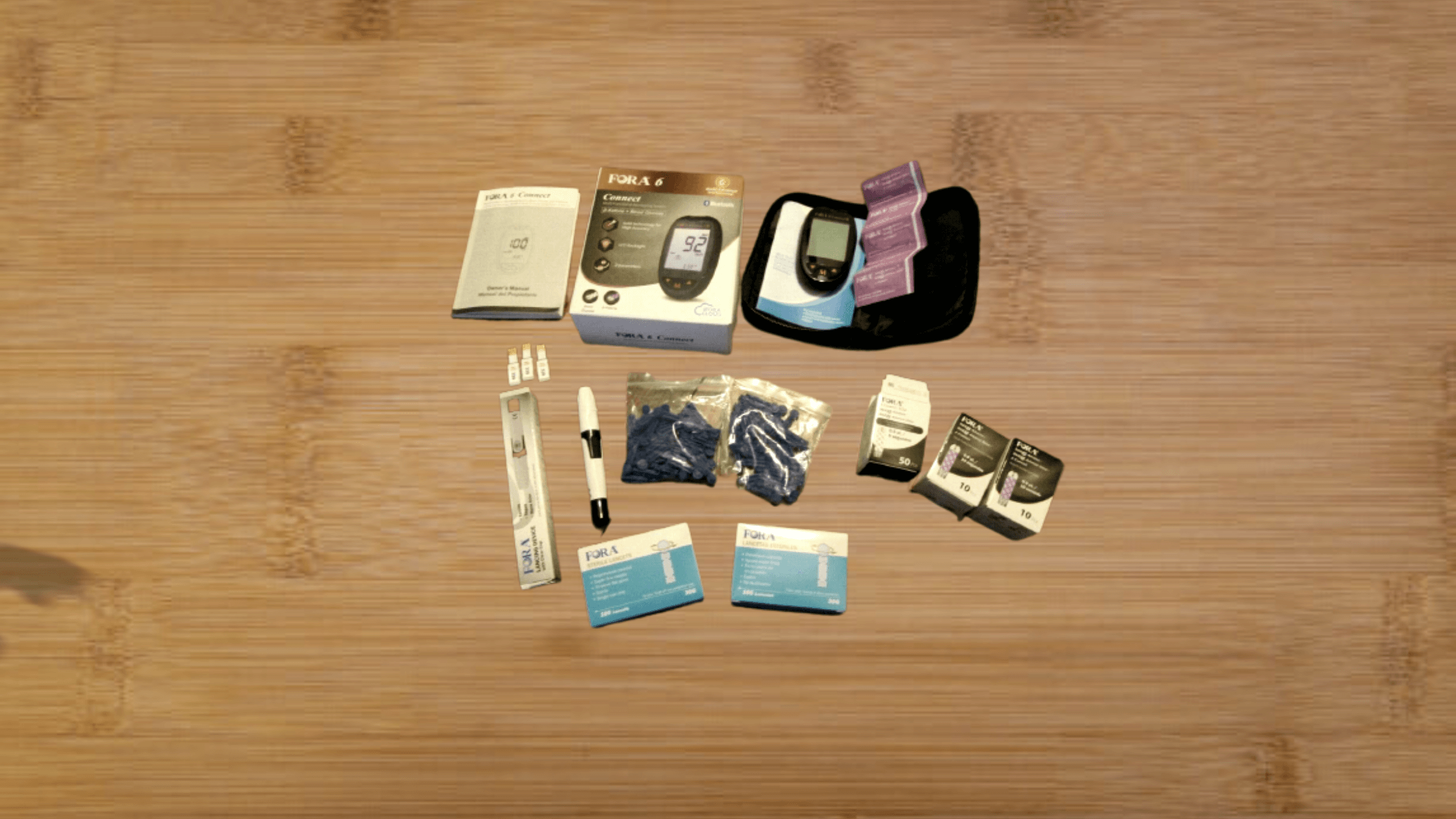 The FORA 6 Connect Blood Glucose Testing Meter Kit can also help you with fast and accurate results. It is one of the best Bluetooth glucometers in its range you will be able to check your sugar readings in just 5 seconds with a tiny drop of blood. It only requires 0.5 microliters of blood.
Overall, it comes with quite a lot of features, and the device is extremely easy to use. But the lack of test strips is something that would stop most of the users from buying this one. But the good part is that you can order them through the official store of Flora.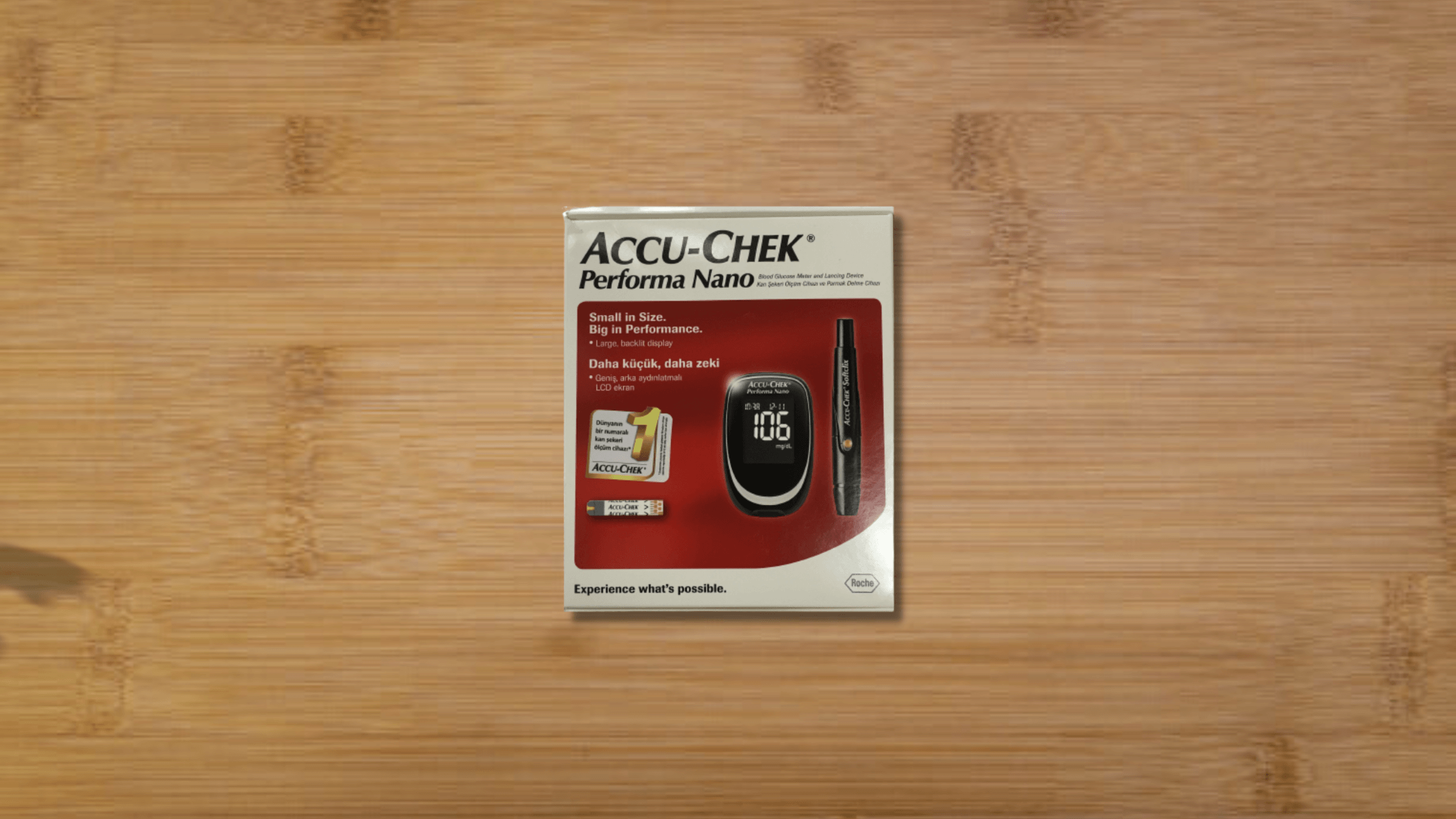 The Accu Chek Performa Nano Glucometer Kit comes with quite a lot of features. With this one, you will be getting a complete kit that includes Lancets, and 100 test strips with a long expiration date with English manuals. As well as for easy portability, it includes a very comfortable case.
In a nutshell, all you can say is that the Accu Chek Performa Nano Glucometer Kit is a pretty great device that has some great features. As well as it offers you accurate results. But yes, you have to spend a lot on the meter and the testing strips.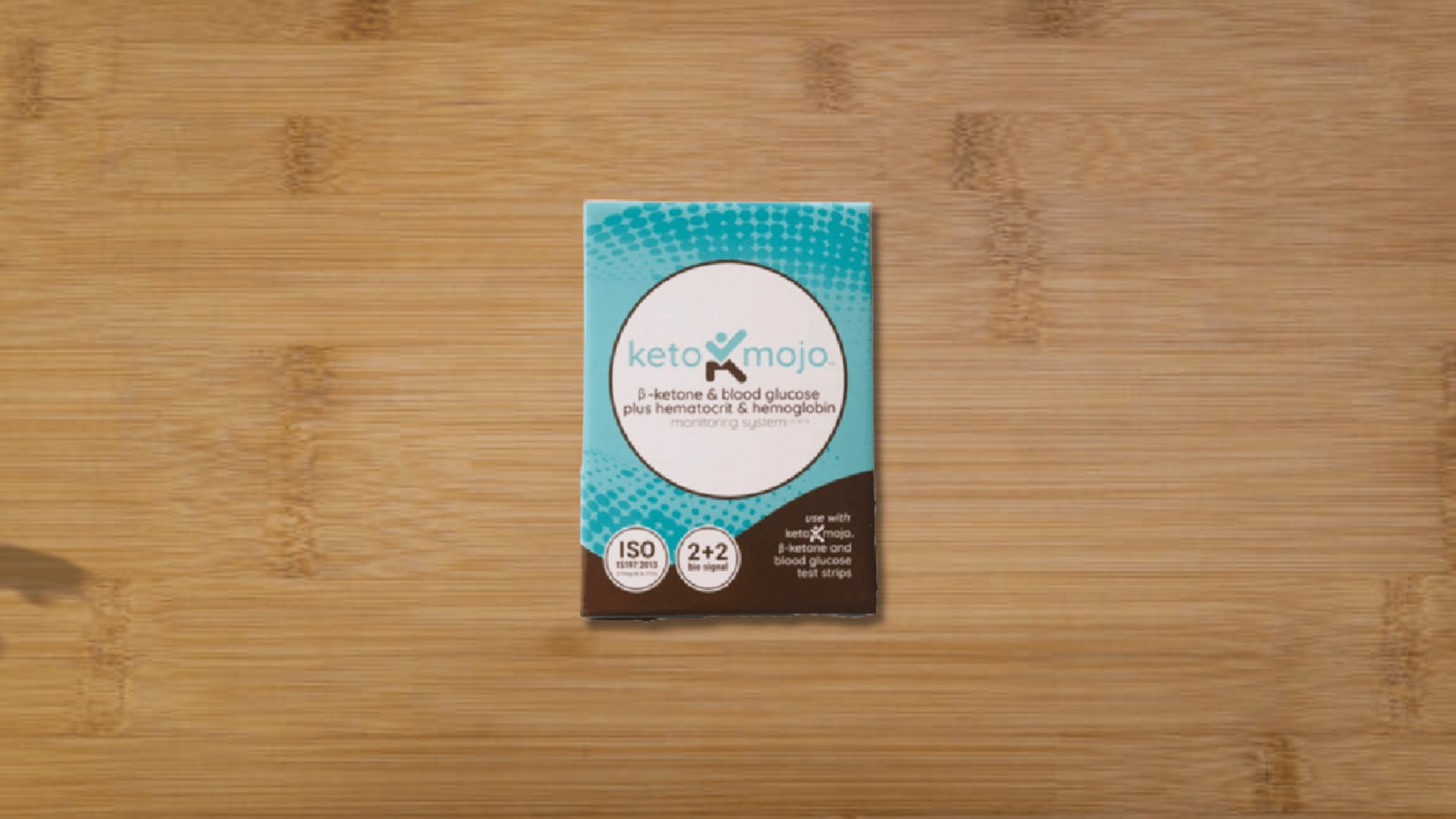 Keto Mojo's Ketone and Glucose meter kit is handy and easy to use. It has a one-touch button and a screen whose display is user-friendly. In addition to that, it has a one-touch strip ejector and the meter can store up to 1000 test results. This meter reads ketone and glucose blood testing strips and shows the ketone reading in mmol/L and the glucose reading in mg/DL.
The company also provides instructional videos to optimize the testing results if anything goes wrong with the fault in the meter or process.
This company's meter kit includes 10 blood ketone test strips, 10 blood glucose test strips, and one code chip along with the meter. These meters are endorsed by their leading industrial doctors, scientists, and researchers. This product is a 4.2 Bluetooth integrated, portable and it has an adjustable date and time functioning.
To use their lancing device, all you need to do is to wash your hands and take the meter, removing its cap by twisting it to the right. Insert the sterile lancet into the device and prepare the lancing device. Now puncture your finger and place the blood on the strip and insert it back to read the readings.
Other Glucose Meters To Consider According To The Type & Utility
For detailed glucose data
Dario blood glucose monitor kit provides detailed glucose data and tracks and shares your progress with your doctor. It doesn't require any coding or batteries. Simply plug in the meter to your smartphone and download the Dario app.
Blood Glucose Meter With The Cheapest Strips
A blood glucose meter is a portable machine that helps to measure the level of glucose in the blood. Care Touch Diabetes Testing Kit is the best and affordable blood glucose meter. It comes with the cheapest test strip and is extremely easy to use.
Blood sugar monitor without finger pricks
It is important to keep a tab on the blood sugar readings for diabetic patients. But pricking the fingertips daily to get blood samples can be painful for them. This is a time-consuming process too. Here comes the importance of a blood sugar monitor without finger pricks. FreeStyle Libre is one of the best blood sugar monitors that does not require finger pricks. It's a user-friendly monitor and has a fast test time.
Read more about selecting the best blood sugar monitor without finger pricks.
Best glucose meter for non-diabetics
Tracking the blood glucose level is also important for non-diabetics to improve their overall health. Metene TD-4116 blood glucose monitor kit is an ideal and affordable glucose meter for non-diabetes. It has 4 reminder alarms that could be set every day to remind you to do a test. Also, it has a larger display to show the results more clearly.
Read more about tracking blood sugar for non-diabetics.
Best wearable glucose monitors
A wearable blood glucose monitor or a CGM is capable of measuring blood sugar levels using sensors. Dexcom CGM system is one of the best wearable glucose monitors that measure blood glucose levels 24 hours a day. It is a CGM that consists of a tiny sensor that measures glucose level, a transmitter that transmits data to the display device, and a smart device that displays real-time information. The sensor tracks the glucose level in your interstitial fluid and the sensor is capable of testing the level of blood sugar every few minutes. The sensors present in a continuous glucose monitor can change the tracked information into electrical signals and can display it.
More info on selecting the best wearable glucose monitor.
Best for budget
Accu check is a budget-friendly and affordable blood glucose meter. It has large storage memory and can store up to 500 test results. Accu Chek glucose meter also provides you with the average test results of around 90 days. You can differentiate the measured glucose level before and after the meal using this blood glucose meter.
User friendly
PRODIGY no coding blood glucose test strip is one of the most reliable and user-friendly glucose meters that provides accurate results through a simple test process. It can read your results aloud for you and does not require any coding. The whole kit includes a blood glucose meter, test strips, lancing device, lancets, batteries, carrying case, and a user manual.
Best for travel
A blood glucose meter that fits in your pocket or purse is perfect to use when you travel. One Touch ultra mini blood glucose meter is a small blood glucose monitoring system that comes with a carrying case for travel. It delivers the procedure results within 5 seconds and is very easy to use.
Buying guide for the Best Blood Glucose Meter
So those were some of the suggestions for the best accurate glucose meters. Now the question is how to pick the right one for yourself? Well, to make it easy for you, here are some of the things that you need to take in consideration:
One of the most important parts is the result delivery time. There are quite a lot of meters that offer you results in just a few seconds. But some of the best glucometer too take some time. However, waiting for a few minutes to get your test done does not seem like a big deal, though. But a meter with a short delivery time will surely make your job easy.
Blood volume required for sample
The next thing is how much blood volume is required for a single test? In most of the glucose meters, the minimum requirement is about 0.3 microliters. But in some cases, it might require about 0.4 to 0.5 microliters of blood. And the thing with the blood glucose meters that requires more blood may force you to run a test all over again. Because it did not extract the needed blood volume in the first attempt.
Test strip replacement expenses
In the end, you need to take the test strip replacement expenses as a consideration. You have to check how much the test strip is costing you. There are lots of meters that have inexpensive testing strip pricing and vice versa. So you need to ask yourself how much you are willing to spend on test strips.
Our Methodology Of Testing (Accuracy Of Glucose Meter)
To select the best glucose meter for blood sugar testing in 2022, we have analyzed around 20 standard glucose meters. From this, only the most efficient glucose meters have been listed based on the following criteria:
Final Verdict On Selecting The best Glucose Monitor
From detailed research and analysis, we have selected the 19 best glucose meters for blood sugar testing mentioned here. Each blood sugar monitor has been chosen based on data collected from top medical forums, interaction with the manufacturers about clinical quality and safety, and tests carried out in our standard lab facilities.
Based on this, the best glucose meter currently available is the Accu Check Aviva Plus blood sugar monitor. Among all the monitors listed here, this seems to be the most accurate and easy-to-use device for measuring blood sugar with a score of 98% given by the Diabetes Technology Society. The other devices are also worth trying. For safety, you can take expert advice about the monitors and start using the most suitable one for your needs.
Frequently Asked Questions By Our Audience
Scientific References
Glucose Meters: A Review of Technical Challenges to Obtaining Accurate Results (https://www.ncbi.nlm.nih.gov/pmc/articles/PMC2769957/)
Glucose Meter Study By ClinicalTrials.gov (https://www.clinicaltrials.gov/ct2/show/NCT00782496)
Assessing the Quality of Glucose Monitor Studies (https://academic.oup.com/clinchem/article/53/6/1122/5627469)